2020 Most Affordable Online Colleges for Accounting Degrees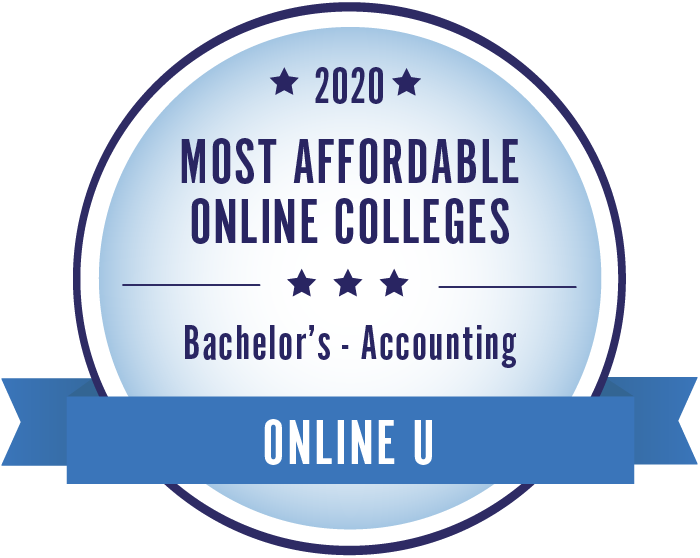 These 24 schools represent the most affordable options for obtaining an online bachelor's degree in accounting. Ranked #1 on the list is Clayton State University, offering a Bachelor of Business Administration in Accounting for only $5,490 per year. Available classes include Income Taxation, Information Systems, and Managerial Cost Accounting. Georgia Southwestern State University and University of the Cumberlands are tied for second place, offering a tuition rate of $5,970 per year.
You can read more about our ranked schools below or browse our rankings of the most affordable online master's in accounting degrees. View our methodology or learn more about OnlineU.
All tuition numbers were manually collected and verified
Rank
School
Annual Tuition

# 1
Clayton State University

$5,490

# 2

(tie)

Georgia Southwestern State University

$5,970

# 2

(tie)

University of the Cumberlands

$5,970

# 4
Southern Utah University

$6,006

# 5
Western Governors University

$6,450

# 6
Fort Hays State University

$6,778

# 7
Dickinson State University

$6,947

# 8
Eastern New Mexico University-Main Campus

$7,492

# 9
Fayetteville State University

$7,556

# 10
Athens State University

$7,626

# 11
University of the Potomac

$7,785

# 12
Central Methodist University

$7,800

# 13
American Public University System

$8,100

# 14
Clarion University

$8,334

# 15
University of Arkansas at Little Rock

$8,400

# 16
SUNY College at Plattsburgh

$8,480

# 17
Bemidji State University

$8,758

# 18
Grantham University

$8,850

# 19
Western Illinois University

$8,883

# 20
Peru State College

$8,895

# 21
Missouri Southern State University

$9,172

# 22
Fitchburg State University

$9,240

# 23
University of Maine at Augusta

$9,269

# 24
West Virginia State University

$9,480