2023 Most Affordable Online Master's Degrees in Aerospace Engineering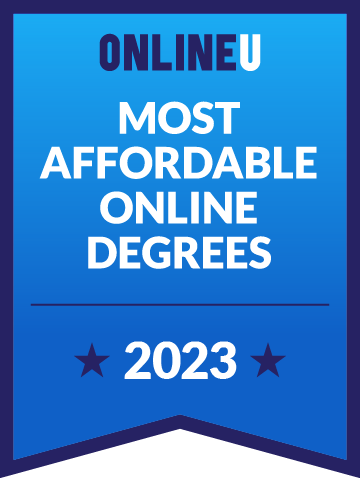 Aerospace engineers are responsible for developing the technically complex aircraft, missiles, and systems that keep our nation safe. An online master's degree in aerospace engineering can help STEM majors develop the advanced skills necessary to keep pace with the rapidly changing needs of our national defense. Graduate students can develop the skills that are essential for career advancement in industries such as high-tech, research, consulting, and the federal government.
All of the schools on our list are budget-friendly and accredited. We've ranked each program by annual tuition — through a tedious manual collection process — so you can find a quality master's program that meets your professional goals. View our methodology for details about rankings or learn more about us. You can also check out our overall list of the most affordable online degrees for additional inspiration.
All tuition numbers were manually collected and verified
| Rank | School | Locations | Annual Tuition |
| --- | --- | --- | --- |
| # 1 | University of Alabama | Tuscaloosa (AL) | $6,600 |
| # 2 | Mississippi State University | Mississippi State (MS) | $8,085 |
| # 3 | Old Dominion University | Norfolk (VA) | $9,375 |
| # 4 | Naval Postgraduate School | Monterey (CA) | $10,000 |
| # 5 | University of Florida | Gainesville (FL) | $10,353 |
| # 6 | Embry-Riddle Aeronautical University - Worldwide | Daytona Beach (FL) | $11,595 |
| # 7 | University of Illinois Urbana - Champaign | Champaign (IL) | $11,616 |
| # 8 | University of North Dakota | Grand Forks (ND) | $11,971 |
| # 9 | University of Missouri | Columbia (MO) | $12,438 |
| # 10 | Auburn University | Auburn (AL) | $14,235 |