2020 Most Affordable Online Colleges for Anthropology Degrees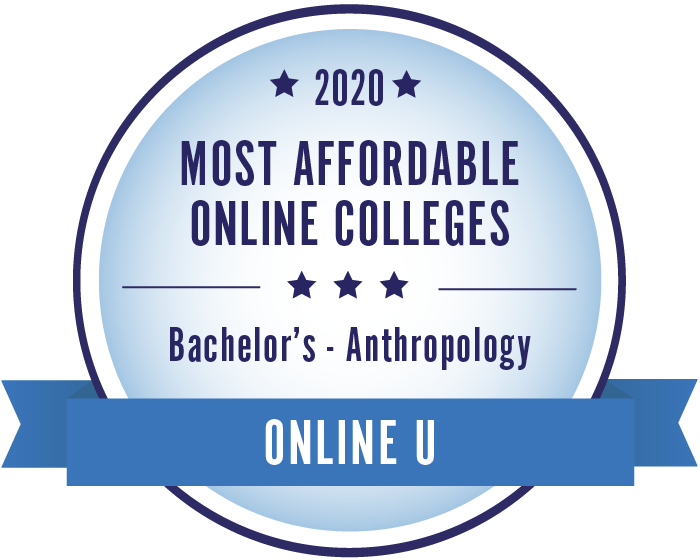 The 19 schools in this list represent the most affordable options for obtaining an online bachelor's degree in anthropology. Wichita State University is the #1 school on the list, offering a tuition rate of $6,708 annually. Ranked #2, Western Illinois University offers an annual tuition rate of just $8,883 for its Bachelor of Arts in Anthropology. Classes for this program include Medical Anthropology, Methods in Physical Anthropology, Native North American Cultures, and World Culture Regions.
You can read more about our ranked schools below or see our Overall Most Affordable Colleges. View our methodology or learn more about OnlineU.
All tuition numbers were manually collected and verified
| Rank | School | Annual Tuition |
| --- | --- | --- |
| # 1 | Wichita State University | $6,708 |
| # 2 | Western Illinois University | $8,883 |
| # 3 | Southeast Missouri State University | $9,000 |
| # 4 | Southern New Hampshire University Online | $9,600 |
| # 5 | Troy University | $10,140 |
| # 6 | Florida International University | $10,376 |
| # 7 | Eastern Oregon University | $11,340 |
| # 8 | University of Central Florida | $11,515 |
| # 9 | Washington State University | $11,550 |
| # 10 | University of Massachusetts - Dartmouth | $12,630 |
| # 11 | Oregon State University | $13,905 |
| # 12 | Colorado State University - Fort Collins | $14,280 |
| # 13 | The University of Arizona Global Campus | $14,550 |
| # 14 | University of Maryland Global Campus | $14,970 |
| # 15 | University of Florida | $15,000 |
| # 16 | University of Memphis | $15,390 |
| # 17 | Arizona State University | $15,900 |
| # 18 | University of Houston - Clear Lake | $24,545 |
| # 19 | University of Alaska Southeast | $25,050 |