2019 Most Affordable Online Business Associate Degrees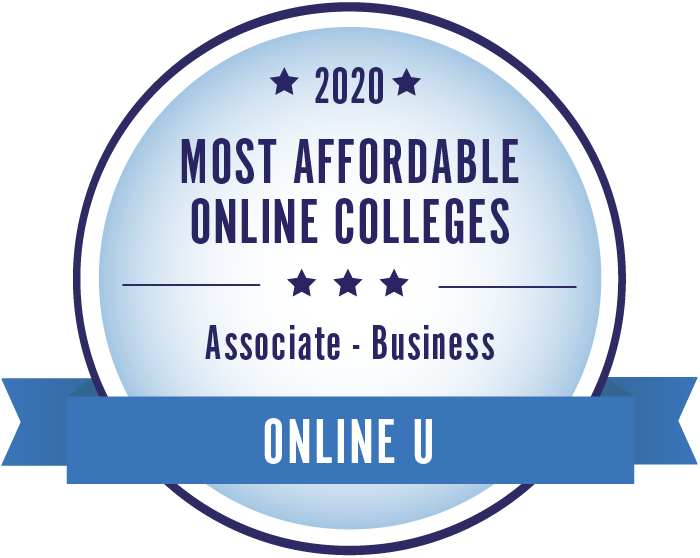 The 25 online colleges listed below offer affordable associate degrees in business for under $5,000 a year. With annual tuition at just $2,376, Luna Community College ranks #1 in affordability. Metropolitan Community College is ranked #2 and offers three associate in business programs for only $2,400 per year. Western Nebraska Community College, ranked #9, offers a variety of degrees for online students. Their 10 associate degrees in business technology or business administration include concentrations in accounting and information systems.
You can read more about our ranked schools below or browse our 2019 rankings of the most affordable online bachelor's in business degrees. View our methodology or learn more about SR Education Group.
All tuition numbers were manually collected and verified
Rank
College
Annual Tuition

#1

Luna Community College

$2,376

#2

Metropolitan Community College

$2,400

#3

Arkansas Northeastern College

$2,528

#4

Highland Community College - KS

$2,592

#5

Kansas City Kansas Community College

$2,640

#6

Albany Technical College

$2,670

#7

Cossatot Community College of the University of Arkansas

$2,700

#8

Navarro College

$3,120

#9

Western Nebraska Community College

$3,135

#10

McHenry County College

$3,317

#11

Bay Mills Community College

$3,325

#12

Camden County College

$3,441

#13

Atlanta Metropolitan College

$3,465

#14

Albany State University

$3,540

#15

Georgia State University

$3,630

#16

Southeast Community College

$3,667

#17

NorthWest Arkansas Community College

$3,750

#18

Washtenaw Community College

$3,808

#19

Delgado Community College

$4,017

#20

Edmonds Community College

$4,026

#21

Lone Star College System

$4,040

#22

Central Community College

$4,224

#23

Cochise College

$4,256

#24

Northeast Community College

$4,304

#25

Great Basin College

$4,447