2019 Most Affordable Online Catholic Colleges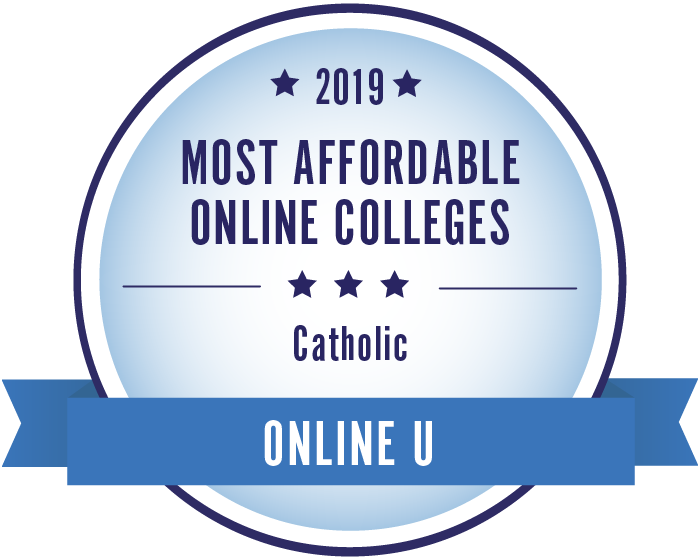 Students seeking affordable online education at a Catholic institution will find excellent options on OnlineU's 2019 list of Most Affordable Online Catholic Colleges. Online bachelor's degrees at these 25 colleges have annual tuitions of under $15,000, and the average tuition is $12,115. Many of these schools also offer associate, master's and doctoral online degrees. , ranked #1, offers an online Bachelor of Science in Nursing degree with an annual tuition of . Ranked #7, offers online bachelor's degrees in subjects including psychology and business administration.
You can read more about our ranked schools below. View our methodology or learn more about OnlineU.