2019 Most Affordable Online Christian Colleges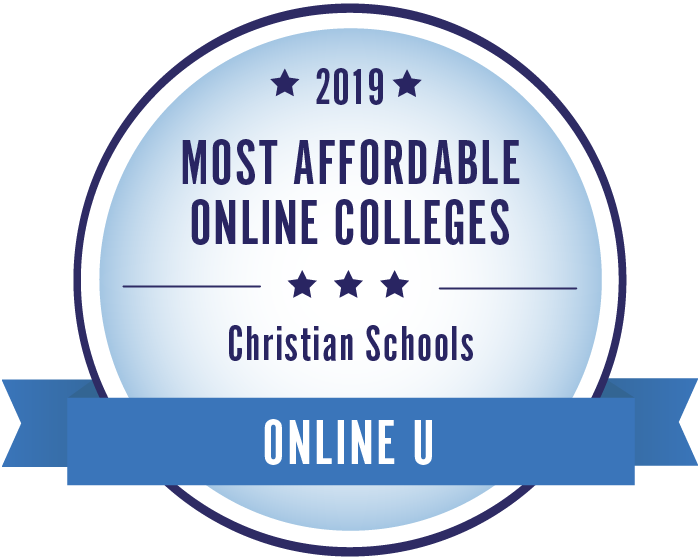 These 24 schools represent the most affordable online Christian colleges of 2019. These colleges and universities all have annual tuitions under $11,000. The religious denominations featured on this list include Baptist, Protestant, and Roman Catholic, among others. Grace College of Divinity holds the first place rank with an annual tuition of just $6,000. Ranked second is University of the Cumberlands, a Baptist affiliate, which offers bachelor's degrees in Criminal Justice and Psychology as well as many other degrees for just $6,368 per year.
You can read more about our ranked schools below. View our methodology or learn more about OnlineU.
All tuition numbers were manually collected and verified
Rank
School
Annual Tuition

Religious Affiliation

#

1

Grace College of Divinity

$6,000

Other Protestant

#

2

University of the Cumberlands

$6,368

Baptist

#

3

Union College - KY

$6,750

United Methodist

#

4

Family of Faith University

$6,800

Undenominational

#

5

The Baptist College of Florida

$6,900

Southern Baptist

#

6

Barry University

$7,410

Roman Catholic

#

7

(tie)

Central Methodist University

$7,500

United Methodist

#

7

(tie)

Finlandia University

$7,500

Evangelical Lutheran Church

#

9

Northwestern College - IA

$7,705

Reformed Church in America

#

10

Ashland University

$7,950

Brethren Church

#

11

Ecclesia College

$7,989

Interdenominational

#

12

William Woods University

$8,350

Christian Church (Disciples of Christ)

#

13

Luther Rice College & Seminary

$8,520

Baptist

#

14

Mississippi College

$8,950

Southern Baptist

#

15

Carson-Newman University

$9,900

Baptist

#

16

Davis College - NY

$10,075

Undenominational

#

17

Moody Bible Institute

$10,200

Interdenominational

#

18

Creighton University

$10,219

Roman Catholic

#

19

Saint Joseph's College of Maine

$10,350

Roman Catholic

#

20

Randall University

$10,380

Free Will Baptist Church

#

21

(tie)

Concordia University - Texas

$10,500

Lutheran Church - Missouri Synod

#

21

(tie)

Dakota Wesleyan University

$10,500

United Methodist

#

23

Graceland University

$10,650

Other

#

24

Toccoa Falls College

$10,656

Christ and Missionary Alliance Church