2018 Most Affordable Online Colleges for a Master's in Computer Engineering
0%

of users found this page helpful
Was this page helpful?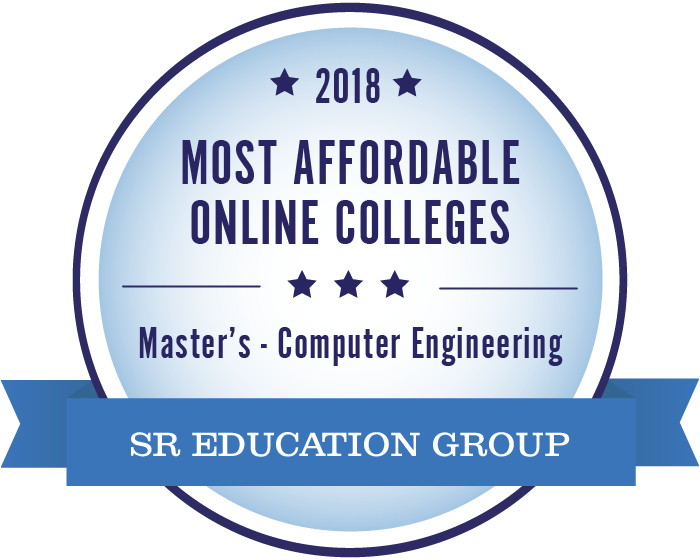 The 20 schools on this list offer highly affordable online master's degrees in computer engineering. At #1, the University of Alabama at Birmingham offers a master's in information engineering management for $8,329 per year. Purdue University - Main Campus, ranked #13, offers a Master of Science in Engineering with concentrations in both computational engineering and electrical and computer engineering for only $18,870 per year.
You can read more about our ranked schools below or browse our 2018 rankings of the most affordable online master's programs. View our methodology or learn more about SR Education Group.
All tuition numbers were manually collected and verified
Rank
College
Annual Tuition

#1

University of Alabama at Birmingham

Annual Tuition

$8,329

#2

Old Dominion University

Annual Tuition

$8,370

#3

Fairleigh Dickinson University-Metropolitan Campus

Annual Tuition

$8,475

#4

Iowa State University

Annual Tuition

$8,580

#5

Mississippi State University

Annual Tuition

$9,840

#6

Kansas State University

Annual Tuition

$11,309

#7

University of Michigan - Dearborn

Annual Tuition

$14,040

#8

Colorado State University-Fort Collins

Annual Tuition

$14,775

#9

University of Arizona - Engineering

Annual Tuition

$14,925

#10

Georgia Institute of Technology

Annual Tuition

$16,300

#11

University of Delaware

Annual Tuition

$17,985

#12

Missouri University of Science and Technology

Annual Tuition

$18,000

#13

Purdue University - Main Campus

Annual Tuition

$18,870

#14

Southern Methodist University

Annual Tuition

$20,250

#15

University of Idaho

Annual Tuition

$21,510

#16

North Carolina State University

Annual Tuition

$21,872

#17

Syracuse University

Annual Tuition

$22,500

#18

Illinois Institute of Technology

Annual Tuition

$23,520

#19

Virginia Polytechnic Institute and State University

Annual Tuition

$24,808

#20

Florida International University

Annual Tuition

$25,000