2019 Most Affordable Online Master's in Computer Engineering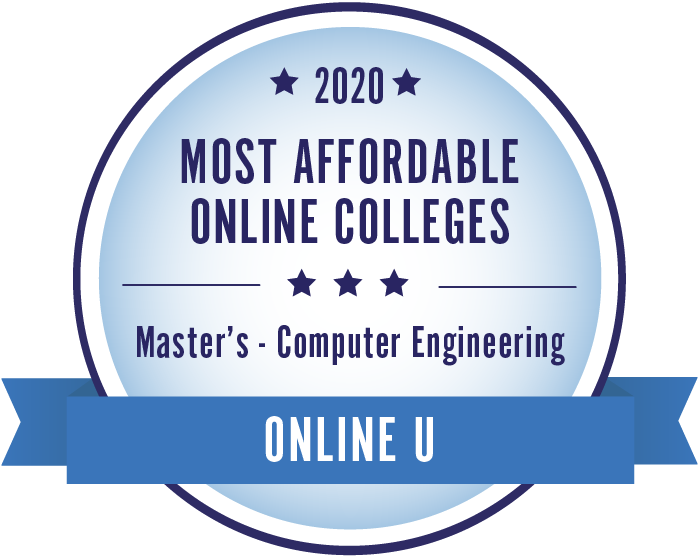 Online master's degrees in computer engineering are available at these 25 schools, all of which cost less than $30,000 per year. At #1-ranked University of New Mexico, students can obtain a Master of Science in Computer Engineering - Internet of Things for just $5,952 annually. #14-ranked Missouri University of Science and Technology provides students with seven different options for an online master's degree in computer engineering, making it a good choice for students seeking both variety and affordability.
You can read more about our ranked schools below or browse our 2019 rankings of the most affordable online master's programs. View our methodology or learn more about SR Education Group.
All tuition numbers were manually collected and verified
Rank
College
Annual Tuition

#1

University of New Mexico

$5,952

#2

Mississippi State University

$7,117

#3

Old Dominion University

$8,520

#4

Iowa State University

$9,405

#5

Colorado State University-Fort Collins

$10,275

#6

University of Louisville

$10,710

#7

Kansas State University

$11,379

#8

University of Idaho

$11,745

#9

University of Maryland University College

$11,862

#10

University of Arizona - Engineering

$14,925

#11

Virginia Polytechnic Institute and State University

$15,096

#12

Georgia Institute of Technology

$16,300

#13

Oklahoma State University-Main Campus

$16,678

#14

Missouri University of Science and Technology

$18,000

#15

Purdue University - Main Campus

$19,530

#16

University of Michigan - Dearborn

$19,725

#17

North Carolina State University

$19,920

#18

Southern Methodist University

$20,250

#19

Villanova University

$20,925

#20

Johns Hopkins University

$21,250

#21

Texas A & M University-College Station

$21,632

#22

The University of Texas at Austin

$22,500

#23

Worcester Polytechnic Institute

$22,695

#24

Illinois Institute of Technology

$24,480

#25

University of Utah

$29,201