2019 Most Affordable Online Associate Degrees in Computer Science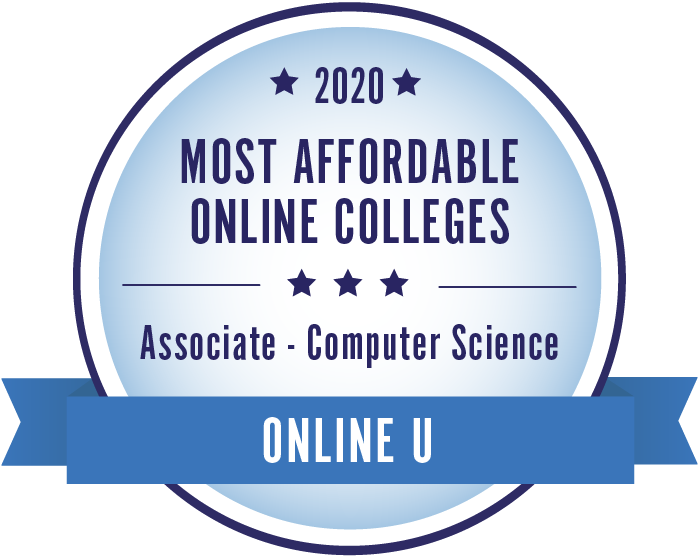 An online associate degree in computer science can be earned at any of these 18 affordable colleges. All schools offer annual tuition rates under $10,000 and five schools offer tuition rates under $5,000. The least expensive degree program can be found at #1-ranked Western Nebraska Community College, for only $3,344 a year. Georgia State University-Perimeter College, ranked #2, offers an Associate Science in Computer Science for $3,630.
You can read more about our ranked schools below or browse our 2019 rankings of the most affordable online bachelor's in computer science degrees. View our methodology or learn more about SR Education Group.
All tuition numbers were manually collected and verified
Rank
College
Annual Tuition

#1

Western Nebraska Community College

$3,344

#2

Georgia State University-Perimeter College

$3,630

#3

Lone Star College System

$4,040

#4

Ivy Tech Community College-Central Indiana

$4,947

#5

Metropolitan Community College

$4,992

#6

Minnesota State College Southeast

$5,018

#7

Lake Superior College

$5,521

#8

South Texas College

$6,200

#9

Iowa Western Community College

$6,264

#10

Gogebic Community College

$6,766

#11

Rio Salado College

$6,880

#12

Georgia Military College

$7,020

#13

John C Calhoun State Community College

$7,998

#14

(tie)

American Public University System

$8,100

#14

(tie)

Weber State University

$8,100

#16

Wallace State Community College-Hanceville

$8,772

#17

Ulster County Community College

$8,960

#18

Stark State College

$9,256