2020 Most Affordable Online Associate Degrees in Computer Science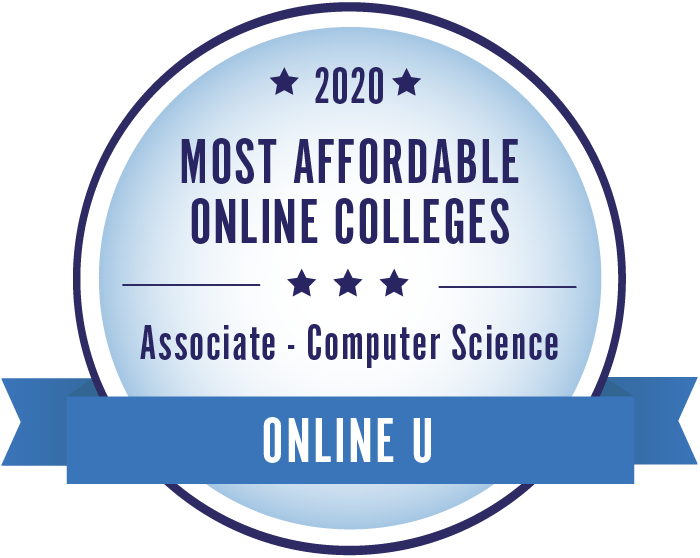 These schools represent the least expensive options for obtaining an online associate degree in computer science. In first place, Broward College is the most affordable school, with a tuition rate of $2,460. Western Nebraska Community College, ranked #2, offers an annual tuition rate of $3,360 for its Associate of Science in Computer Science. Courses include Advanced Microcomputer Applications, Introduction to Robotics, and SQL Database Design and Management.
You can read more about our ranked schools below or browse our rankings of the most affordable online bachelor's in computer science degrees View our methodology or learn more about OnlineU.
All tuition numbers were manually collected and verified
| Rank | School | Annual Tuition |
| --- | --- | --- |
| # 1 | Broward College | $2,460 |
| # 2 | Western Nebraska Community College | $3,360 |
| # 3 | Metropolitan Community College | $4,704 |
| # 4 | Ivy Tech Community College-Central Indiana | $5,101 |
| # 5 | South Texas College | $6,000 |
| # 6 | Flint Hills Technical College | $6,077 |
| # 7 | Lake Superior College | $6,784 |
| # 8 | Wallace State Community College - Hanceville | $6,812 |
| # 9 | Lone Star College System | $6,870 |
| # 10 | Gogebic Community College | $6,936 |
| # 11 | Georgia Military College | $7,110 |
| # 12 | Vincennes University | $8,029 |
| # 13 | University of Arkansas Grantham | $8,850 |
| # 14 | Weber State University | $8,896 |
| # 15 | Cowley County Community College | $9,300 |
| # 16 | Ulster County Community College | $9,360 |
| # 17 | Stark State College | $9,715 |
| # 18 | Thomas Edison State University | $9,856 |
| # 19 | Onondaga Community College | $9,980 |
| # 20 | Jamestown Community College | $10,080 |
| # 21 | The Community College of Baltimore County | $10,710 |
| # 22 | SUNY Empire State College | $11,296 |