2020 Most Affordable Online Computer Science Degrees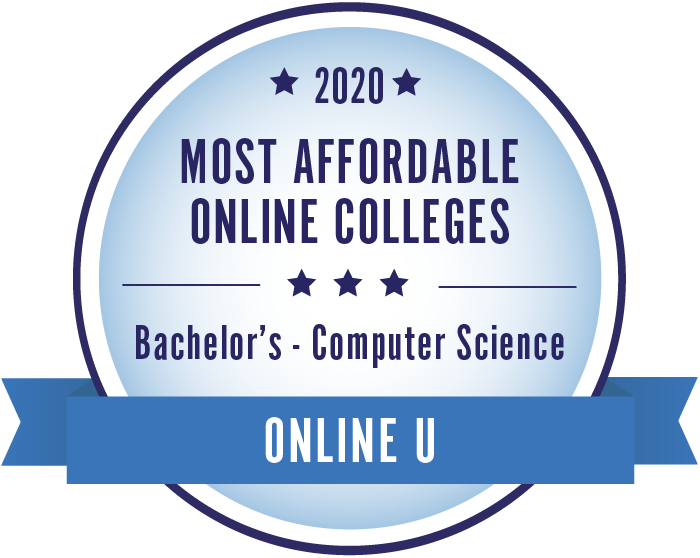 This list highlights 24 schools, all of which offer affordable online bachelor's in computer science degrees. Fort Hays State University is the #1 school on the list, offering a tuition rate of $6,560 annually. Ranked #2, Western Governors University offers an annual tuition rate of just $6,750 for its B.S. in Computer Science. Courses include Data Management - Applications, Operating Systems for Programmers, and Scripting and Programming - Applications.
You can read more about our ranked schools below or browse our rankings of the most affordable online master's in computer science degrees. View our methodology or learn more about OnlineU.
All tuition numbers were manually collected and verified
Rank
School

Annual Tuition

#

1

Fort Hays State University

$6,560

#

2

Western Governors University

$6,750

#

3

Lamar University

$7,440

#

4

Eastern New Mexico University-Main Campus

$7,492

#

5

Central Methodist University

$7,800

#

6

Weber State University

$8,340

#

7

Grantham University

$8,850

#

8

Southern New Hampshire University Online

$9,600

#

9

Thomas Edison State University

$9,856

#

10

Troy University

$10,140

#

11

Florida International University

$10,376

#

12

Colorado State University Global

$10,500

#

13

SUNY Empire State College

$10,943

#

14

Saint Leo University Online

$11,100

#

15

Eastern Oregon University

$11,340

#

16

Regent University Online

$11,850

#

17

Liberty University

$12,090

#

18

University of Illinois at Springfield

$12,105

#

19

Old Dominion University

$12,210

#

20

Franklin University

$12,338

#

21

Park University

$12,450

#

22

Baker College Online

$12,555

#

23

Wayland Baptist University

$12,834

#

24

Limestone College

$13,230