2020 Most Affordable Master's in Computer Science Online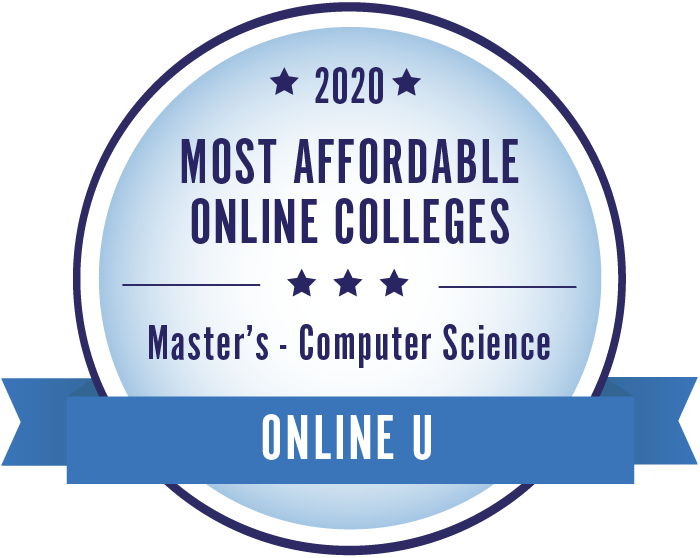 The 24 schools on this list represent the most affordable options for obtaining an online master's degree in computer science. Georgia Institute of Technology is the #1 school on the list, offering a tuition rate of $2,550 annually. Georgia Tech offers an online Master's in Computer Science with concentrations in Computational Perception & Robotics, Computing Systems, and Machine Learning. Second-ranked Georgia Southwestern State University is a similarly affordable option, with an annual tuition of only $3,855.
You can read more about our ranked schools below or browse our rankings of the most affordable online bachelor's in computer science degrees. View our methodology or learn more about OnlineU.
All tuition numbers were manually collected and verified
Rank
School
Annual Tuition

# 1
Georgia Institute of Technology

$2,550

# 2
Georgia Southwestern State University

$3,855

# 3
The University of West Florida

$4,250

# 4
Columbus State University

$4,935

# 5
Southeast Missouri State University

$5,475

# 6
University of Illinois at Springfield

$6,448

# 7
Southern Arkansas University

$6,600

# 8
Mississippi State University

$7,824

# 9
Campbellsville University

$7,875

# 10
University of Idaho

$8,235

# 11
Frostburg State University

$8,400

# 12
University of South Carolina-Columbia

$8,583

# 13
University of Massachusetts-Dartmouth

$9,135

# 14
Capitol Technology University

$9,270

# 15
Old Dominion University

$9,520

# 16
University of Louisiana-Lafayette

$9,617

# 17
Dakota State University

$10,357

# 18
City University of Seattle

$10,400

# 19
Arizona State University

$10,640

# 20
University of Illinois Urbana - Champaign

$10,720

# 21

(tie)

University of Louisville

$11,460

# 21

(tie)

University of North Dakota

$11,460

# 23
University of Bridgeport

$11,560

# 24
Nova Southeastern University

$12,735