2019 Most Affordable Master's in Computer Science Online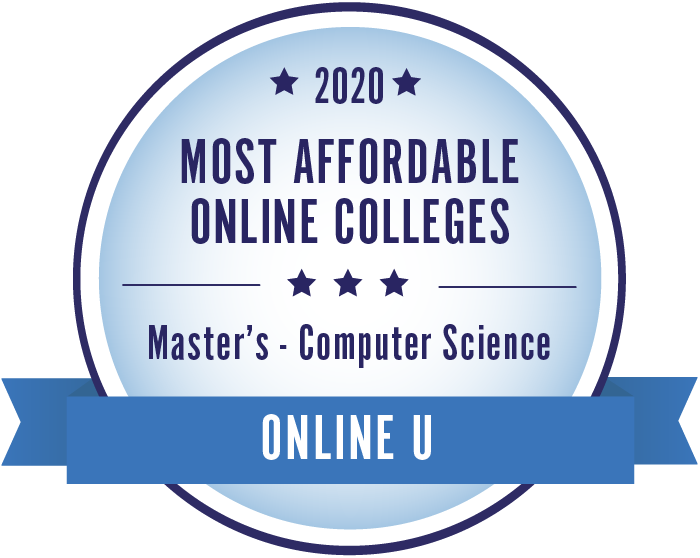 All 25 of these online colleges offer affordable master's degrees in computer science for under $14,000 per year. The most affordable degree programs can be found at #1-ranked Georgia Institute of Technology, for just $1,700 per year. Georgia Southwestern State University's Master of Science in Computer Science follows close behind in spot #2 at $3,855 per year. Available classes include Advanced Computer Graphics, Decision Support Systems, and Internet Architect and Protocols.
You can read more about our ranked schools below or browse our 2019 rankings of the most affordable online bachelor's in computer science degrees. View our methodology or learn more about SR Education Group.
All tuition numbers were manually collected and verified
Rank
College
Annual Tuition

#1

Georgia Institute of Technology

$1,700

#2

Georgia Southwestern State University

$3,855

#3

Columbus State University

$4,935

#4

Georgia Southern University

$5,370

#5

University of Illinois at Springfield

$6,448

#6

Southern Arkansas University

$7,005

#7

Arizona State University

$7,500

#8

University of Idaho

$7,800

#9

Dakota State University

$8,361

#10

Charleston Southern University

$8,500

#11

Frostburg State University

$8,610

#12

(tie)

Capitol Technology University

$9,045

#12

(tie)

University of Massachusetts-Dartmouth

$9,045

#14

Old Dominion University

$9,088

#15

University of Illinois Urbana - Champaign

$9,600

#16

University of Louisville

$10,710

#17

Sofia University

$10,800

#18

James Madison University

$10,850

#19

Franklin University

$12,060

#20

Colorado State University-Fort Collins

$12,528

#21

Lewis University

$12,800

#22

National University

$12,900

#23

East Carolina University

$13,160

#24

La Salle University

$13,500

#25

University of Michigan-Flint

$13,560