2018 Most Affordable Online Colleges for Counseling Degrees
88%

of users found this page helpful
Was this page helpful?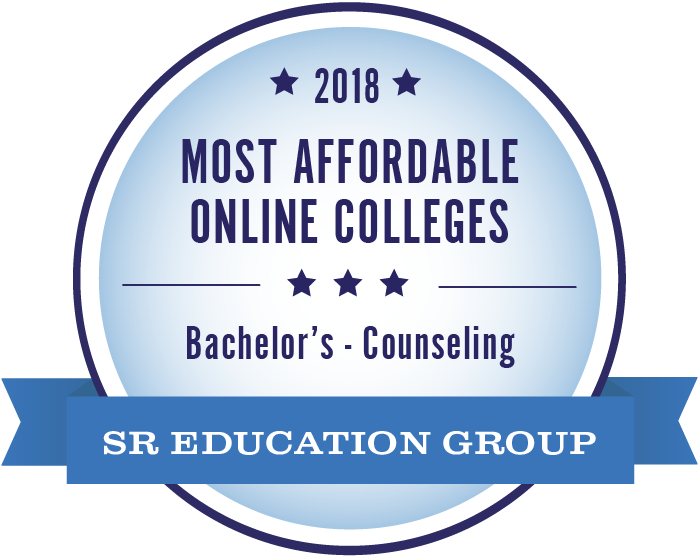 The 18 colleges listed below offer the most economical online bachelor's degrees in counseling, for an average of $13,024 per year. Leading the list is Fort Hays State University, which offers both a BA and a BS in sociology - addictions counseling for an affordable rate of $6,399 per year. Union College - KY ranks #2, offering a bachelor of science in substance abuse counseling for $6,750.
You can read more about our ranked schools below or browse our 2018 rankings of the most affordable online master's in counseling programs. View our methodology or learn more about SR Education Group.
All tuition numbers were manually collected and verified
Rank
College
Annual Tuition

#1

Fort Hays State University

Annual Tuition

$6,399

#2

Union College - KY

Annual Tuition

$6,750

#3

University of Maine at Augusta

Annual Tuition

$9,207

#4

Toccoa Falls College

Annual Tuition

$10,656

#5

Clarks Summit University

Annual Tuition

$10,850

#6

Ottawa University Online

Annual Tuition

$11,160

#7

Indiana Wesleyan University Online - Adult Education

Annual Tuition

$11,250

#8

Washington State University

Annual Tuition

$11,335

#9

Liberty University

Annual Tuition

$11,700

#10

Bay Path University

Annual Tuition

$12,000

#11

New England College

Annual Tuition

$12,150

#12

Ohio Christian University

Annual Tuition

$12,690

#13

Hope International University

Annual Tuition

$13,500

#14

Corban University

Annual Tuition

$13,860

#15

Elizabethtown College School of Continuing and Professional Studies

Annual Tuition

$17,600

#16

Southwestern Assemblies of God University

Annual Tuition

$18,400

#17

Drexel University

Annual Tuition

$22,005

#18

University of Providence

Annual Tuition

$24,240