2020 Most Affordable Master's in Counseling Online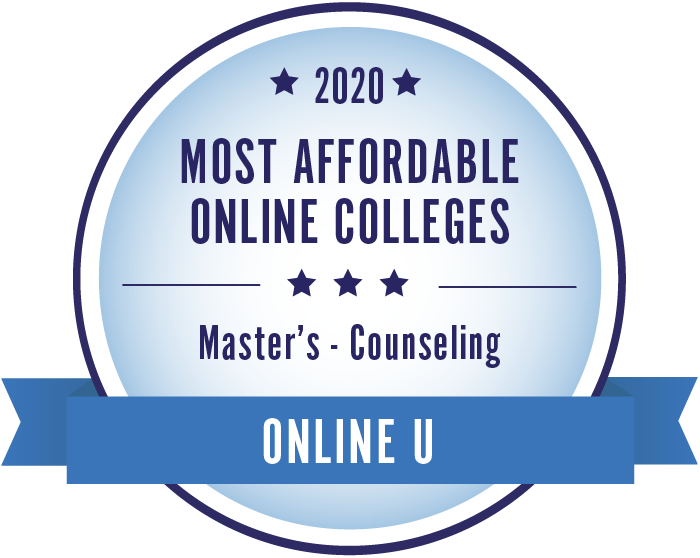 These 25 schools make up the most affordable options for obtaining an online master's degree in counseling, with all of their annual tuition rates priced at less than $13,000. In first place, The Baptist College of Florida is the most affordable school, with a tuition rate of $5,400. Liberty University, ranked #2, offers an annual tuition rate of $5,500. Liberty offers a broad selection of online counseling programs including an MA in Clinical Mental Health Counseling and an MA in Addictions Counseling.
You can read more about our ranked schools below or browse our rankings of the most affordable online bachelor's in counseling degrees. View our methodology or learn more about OnlineU.
All tuition numbers were manually collected and verified
Rank
School

Annual Tuition

#

1

The Baptist College of Florida

$5,400

#

2

Liberty University

$5,500

#

3

Fort Valley State University

$5,694

#

4

Aspen University

$5,850

#

5

Lubbock Christian University

$7,020

#

6

Southern Arkansas University

$7,920

#

7

Clarks Summit University

$8,250

#

8

(tie)

Regent University Online

$8,925

#

8

(tie)

Southwestern Assemblies of God University

$8,925

#

10

West Texas A & M University

$9,115

#

11

Washburn University

$9,522

#

12

Ottawa University Online

$9,525

#

13

Indiana Wesleyan University Online

$10,080

#

14

Houston Baptist University

$10,350

#

15

Adler Graduate School

$10,782

#

16

Rutgers University

$11,040

#

17

University of North Dakota

$11,136

#

18

Clarion University

$11,140

#

19

Southern New Hampshire University Online

$11,286

#

20

Adams State University

$11,310

#

21

Amridge University

$11,475

#

22

University of the Cumberlands

$12,000

#

23

Union College - KY

$12,000

#

24

(tie)

Columbia International University

$12,240

#

24

(tie)

Huntington University

$12,240