2018 Most Affordable Online Colleges for Master's in Counseling Degrees
100%

of users found this page helpful
Was this page helpful?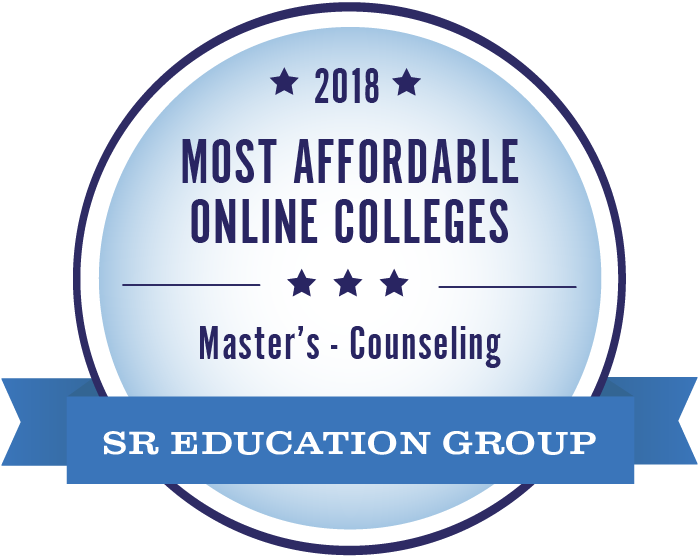 The 25 schools on this list offer the most affordable online master's degrees in counseling. With an annual tuition of only $3,285 for a Master of Science in Rehabilitation Counseling and Case Management, Fort Valley State University tops our list. Fourth-ranked University of West Alabama offers a variety of counseling degrees including school counseling, clinical mental health counseling, and family counseling, at an affordable tuition rate of $6,864 per year.
You can read more about our ranked schools below or browse our 2018 rankings of the most affordable online bachelor's in counseling degrees. View our methodology or learn more about SR Education Group.
All tuition numbers were manually collected and verified
Rank
College
Annual Tuition

#1

Fort Valley State University

Annual Tuition

$3,285

#2

(tie)

Clarks Summit University

Annual Tuition

$6,000

#2

(tie)

University of the Cumberlands

Annual Tuition

$6,000

#4

University of West Alabama

Annual Tuition

$6,864

#5

Southern Arkansas University

Annual Tuition

$7,005

#6

Bethel College - IN

Annual Tuition

$8,010

#7

Fort Hays State University

Annual Tuition

$8,421

#8

Washburn University

Annual Tuition

$8,874

#9

Regent University Online

Annual Tuition

$8,925

#10

Liberty University

Annual Tuition

$9,040

#11

Crown College

Annual Tuition

$9,540

#12

New Mexico Highlands University

Annual Tuition

$9,913

#13

University of North Dakota

Annual Tuition

$10,157

#14

University of North Texas

Annual Tuition

$10,539

#15

Morehead State University

Annual Tuition

$10,602

#16

Utah State University

Annual Tuition

$10,790

#17

Clarion University

Annual Tuition

$10,800

#18

Hampton University

Annual Tuition

$11,120

#19

University of Alabama

Annual Tuition

$11,250

#20

Ottawa University Online

Annual Tuition

$11,430

#21

Pentecostal Theological Seminary

Annual Tuition

$11,664

#22

Northwest University

Annual Tuition

$12,200

#23

Huntington University

Annual Tuition

$12,320

#24

Adams State University

Annual Tuition

$13,050

#25

Winston-Salem State University

Annual Tuition

$13,713