2018 Most Affordable Online Colleges for a Master's in Criminal Justice
100%

of users found this page helpful
Was this page helpful?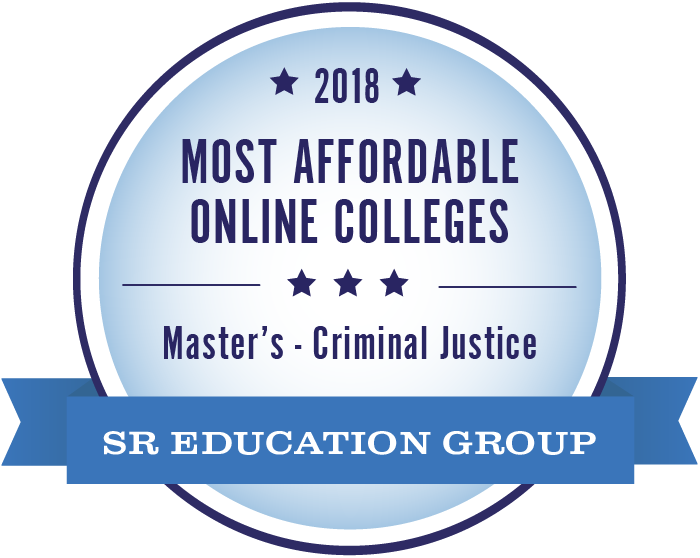 These 25 colleges offer affordable online master's in criminal justice programs, all for less than $9,000 per year. Missouri State University holds the top spot with their online Master of Science in Criminology and Criminal Justice degree at an annual tuition rate of $4,275. Students at MSU can take courses such as Crime Theory and Policy and Applied Research in Criminal Justice. Albany State University is in second place, with a similarly affordable yearly tuition of $4,500. Those seeking a program that focuses more on leadership can benefit from University of the Cumberlands's Master of Science in Criminal Justice Administration, which is ranked fourth.
You can read more about our ranked schools below or browse our 2018 rankings of the most affordable online bachelor's in criminal justice degrees. View our methodology or learn more about SR Education Group.
All tuition numbers were manually collected and verified
Rank
College
Annual Tuition

#1

Missouri State University

Annual Tuition

$4,275

#2

Albany State University

Annual Tuition

$4,500

#3

University of Arkansas at Little Rock

Annual Tuition

$4,596

#4

University of the Cumberlands

Annual Tuition

$4,725

#5

Midwestern State University

Annual Tuition

$4,749

#6

William Carey University

Annual Tuition

$5,250

#7

Marshall University

Annual Tuition

$5,265

#8

Valdosta State University

Annual Tuition

$5,274

#9

University of North Georgia

Annual Tuition

$5,454

#10

Jacksonville State University

Annual Tuition

$5,730

#11

Southeast Missouri State University

Annual Tuition

$6,012

#12

University of Central Missouri

Annual Tuition

$6,124

#13

American Public University System

Annual Tuition

$6,300

#14

Auburn University at Montgomery

Annual Tuition

$6,705

#15

East Central University

Annual Tuition

$6,724

#16

Fairmont State University

Annual Tuition

$7,005

#17

Fayetteville State University

Annual Tuition

$7,162

#18

Troy University

Annual Tuition

$7,410

#19

Columbia College

Annual Tuition

$7,470

#20

California University of Pennsylvania

Annual Tuition

$7,650

#21

University of South Dakota

Annual Tuition

$7,996

#22

Wayland Baptist University

Annual Tuition

$8,100

#23

(tie)

Charleston Southern University

Annual Tuition

$8,500

#23

(tie)

University of Louisiana-Monroe

Annual Tuition

$8,500

#25

Concordia University - Saint Paul

Annual Tuition

$8,550