2020 Most Affordable Online Criminology Degrees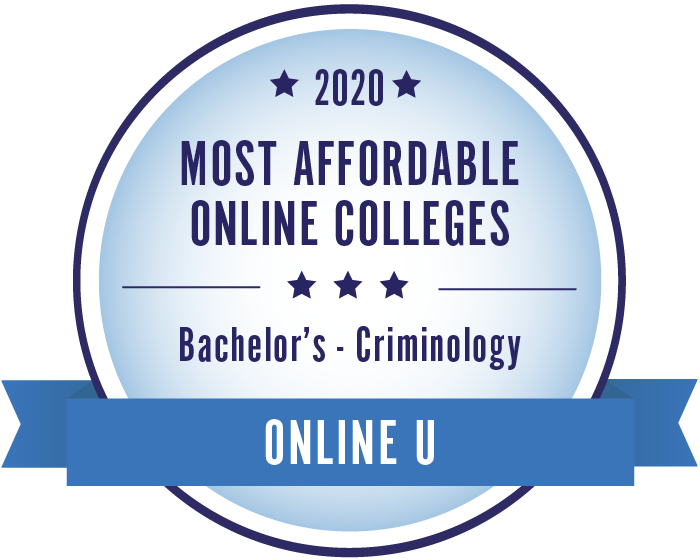 These schools represent the least expensive options for obtaining an online bachelor's degree in criminology. The University of West Georgia is the #1 school on the list, offering a tuition rate of $5,463 annually. Second-ranked Arkansas State University is a similarly affordable option, with an annual tuition of only $7,740. Courses include Community Corrections, Criminal Evidence and Procedure, Institutional Corrections, Serial Homicide, and Social Justice.
You can read more about our ranked schools below or see our Overall Most Affordable Colleges. View our methodology or learn more about OnlineU.
All tuition numbers were manually collected and verified
Rank
School
Annual Tuition

# 1
University of West Georgia

$5,463

# 2
Arkansas State University

$7,740

# 3
University of Idaho

$8,304

# 4
Missouri State University

$8,850

# 5
Southern New Hampshire University Online

$9,600

# 6
Southern Illinois University - Carbondale

$9,637

# 7
Colorado State University Global

$10,500

# 8

(tie)

Columbia College

$11,250

# 8

(tie)

University of Alabama

$11,250

# 10
Lee University

$11,340

# 11
Washington State University

$11,550

# 12
Indiana State University

$11,656

# 13
Coker College

$12,750

# 14
Loyola University New Orleans

$13,500

# 15
Portland State University

$13,524

# 16
University of South Florida Online

$13,547

# 17
Kentucky Wesleyan College

$13,650

# 18
Concordia University - Texas

$13,800

# 19
Arkansas Tech University

$13,920

# 20
Tiffin University

$14,260

# 21
Buena Vista University

$14,432

# 22
University of Mount Olive

$14,560

# 23
Saint Mary-of-the-Woods College

$14,880

# 24
University of Florida

$15,000