2020 Most Affordable Online Master of Divinity Programs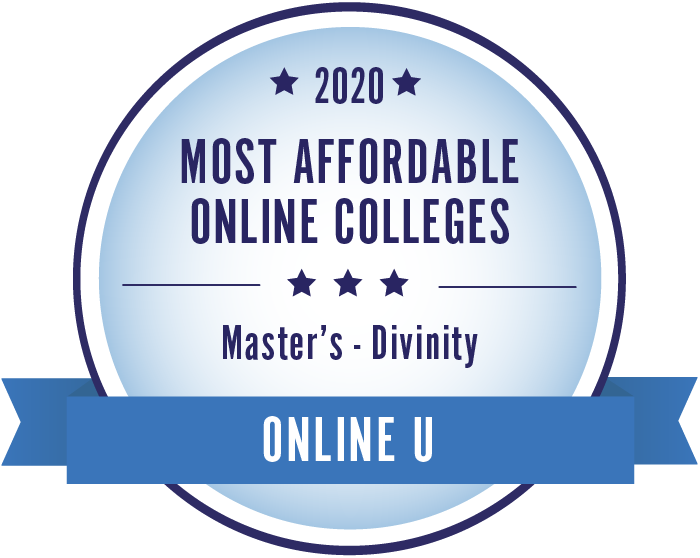 These 25 schools make up the most affordable options for obtaining an online master's degree in divinity, with all of their annual tuition rates priced at less than $18,000. Multnomah University, the #1 option, charges only $12,740 per year. Liberty University, ranked #2, offers an annual tuition rate of $5,500 for its MA: Divinity: Community Chaplaincy (Non-Thesis). Courses for this program include Chaplain Ethics, Community Chaplaincy, Contemporary Evangelism, Global Studies Survey, Pluralism & World Religions, and Spiritual Formation.
You can read more about our ranked schools below or browse our rankings of the most affordable online master's programs. View our methodology or learn more about OnlineU.
All tuition numbers were manually collected and verified
| Rank | School | Annual Tuition |
| --- | --- | --- |
| # 1 | Liberty University | $5,500 |
| # 2 | Anabaptist Mennonite Biblical Seminary | $7,280 |
| # 3 | Regent University Online | $9,000 |
| # 4 | Northwest Nazarene University | $9,270 |
| # 5 | Amridge University | $9,600 |
| # 6 | Moody Bible Institute | $9,790 |
| # 7 | North Greenville University | $9,875 |
| # 8 | Bethel University - MN | $10,160 |
| # 9 | Anderson University - IN | $10,258 |
| # 10 | Houston Baptist University | $10,350 |
| # 11 | Corban University | $11,455 |
| # 12 | Wayland Baptist University | $11,976 |
| # 13 | Abilene Christian University | $12,168 |
| # 14 | Bob Jones University | $12,325 |
| # 15 | Columbia International University | $13,260 |
| # 16 | Multnomah University | $12,740 |
| # 17 | Clarks Summit University | $13,795 |
| # 18 | Loyola University Chicago | $14,184 |
| # 19 | Hope International University | $14,355 |
| # 20 | New Orleans Baptist Theological Seminary | $14,910 |
| # 21 | Crown College | $15,660 |
| # 22 | Denver Seminary | $16,335 |
| # 23 | Freed-Hardeman University | $17,690 |
| # 24 | Midwestern Baptist Theological Seminary | $17,775 |
| # 25 | Southeastern University | $17,820 |