2019 Most Affordable Online Colleges for DNP Programs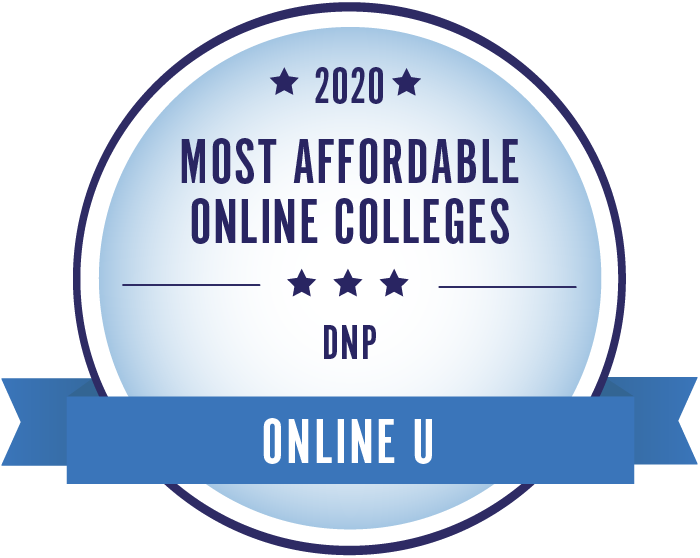 With tuition rates averaging $10,228 per year, these 24 schools offer the most affordable online Doctor of Nursing Practice (DNP) programs. Fort Hays State University and University of Missouri lead the pack, with tuition rates of $6,000 and $6,602, respectively. University of Pittsburgh-Pittsburgh Campus, ranked #23 with an annual tuition of $13,080, offers 10 different DNP program options including neonatal care and adult-gerontology care.
You can read more about our ranked schools below or browse our 2019 rankings of the most affordable online nurse practitioner master's degrees. View our methodology or learn more about SR Education Group.
All tuition numbers were manually collected and verified
Rank
College
Annual Tuition

#1

Fort Hays State University

$6,000

#2

University of Missouri

$6,602

#3

Delta State University

$7,076

#4

Northwestern State University of Louisiana

$7,125

#5

University of Alabama in Huntsville

$7,416

#6

University of Massachusetts-Boston

$7,475

#7

Eastern Kentucky University

$8,100

#8

University of Colorado Colorado Springs

$8,723

#9

Wilmington University

$9,480

#10

Misericordia University

$10,200

#11

Montana State University

$10,420

#12

Boise State University

$10,500

#13

University of South Alabama

$10,692

#14

Edinboro University of Pennsylvania

$10,875

#15

University of Massachusetts - Amherst

$11,250

#16

Bradley University

$11,570

#17

University of St Francis

$11,700

#18

La Salle University

$12,180

#19

Illinois State University

$12,574

#20

University of New Hampshire-Main Campus

$12,675

#21

Murray State University

$12,880

#22

Southern Illinois University - Edwardsville

$13,000

#23

University of Pittsburgh-Pittsburgh Campus

$13,080

#24

The College of Saint Scholastica

$13,872