2020 Most Affordable Online Education Degrees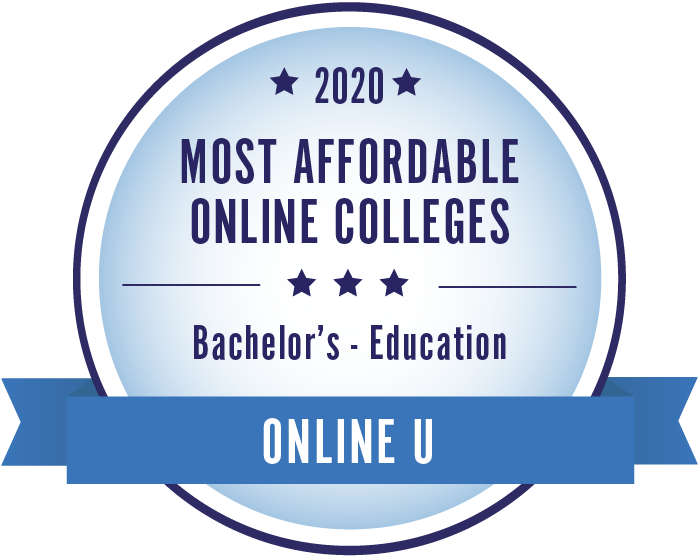 These 24 colleges offer the most affordable online bachelor's in education degrees. In first place, is the most affordable school, with a tuition rate of . Ranked #2, the offers a Bachelor of Science in Elementary Education at a tuition rate of annually. Students can choose from concentrations in English/Communications, Social and Behavioral Studies, and Special Education. Courses for these programs include Basic Concepts Concerning Education, Classroom Management and Behavior, Concepts of Mathematics for the Elementary and Middle School Teacher, Effective Teaching Practices, and The Middle School.
You can read more about our ranked schools below or see our other rankings. View our methodology or learn more about OnlineU.
Most Affordable Education College Details
For each school ranked above, we conducted manual research to provide prospective students with more details about the schools' education programs. Explore education class offerings, degrees offered, and accreditation information below.