2023 Most Affordable Online Education Degrees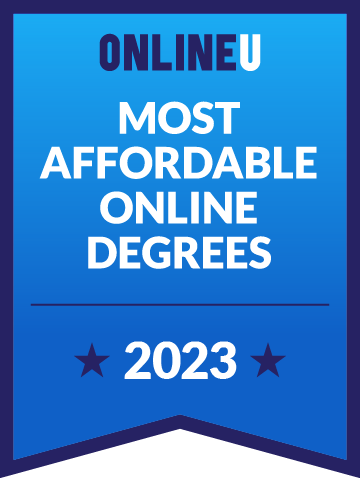 An online bachelor's degree in education prepares prospective teachers in how to instruct grades K through 12. Some degree programs may focus on a particular subject or grade level, such as elementary school or early childhood education, while other programs are more general. Many online education degree programs contain a practical experience component, where students work as student-teachers in nearby schools. The best online education degrees adequately prepare students to teach a variety of grade levels and help students obtain both subject-matter expertise and instructor experience. After obtaining a bachelor's degree online, students may enter the workforce or go on to pursue a master's degree — or even a doctorate — in education.
Explore our top picks for affordable online bachelor's degrees below. View our methodology for more details about rankings or learn more about us. You can also check out our overall list of the most affordable online degrees for more inspiration.
All tuition numbers were manually collected and verified
| Rank | School | Locations | Annual Tuition |
| --- | --- | --- | --- |
| # 1 | North Seattle College | Seattle (WA) | $3,938 |
| # 2 | University of North Carolina at Pembroke | Pembroke (NC) | $5,074 |
| # 3 | Georgia Southwestern State University | Americus (GA) | $5,249 |
| # 4 | University of the Cumberlands | Williamsburg (KY) | $5,970 |
| # 5 | Eastern New Mexico University - Main Campus | Portales (NM) | $6,624 |
| # 6 | Fort Hays State University | Hays (KS) | $6,806 |
| # 7 | Wichita State University | Wichita (KS) | $6,843 |
| # 8 | Western Carolina University | Cullowhee (NC) | $6,974 |
| # 9 | Athens State University | Athens (AL) | $6,975 |
| # 10 | Southern Utah University | Cedar City (UT) | $7,200 |