2019 Most Affordable Online Master's in Education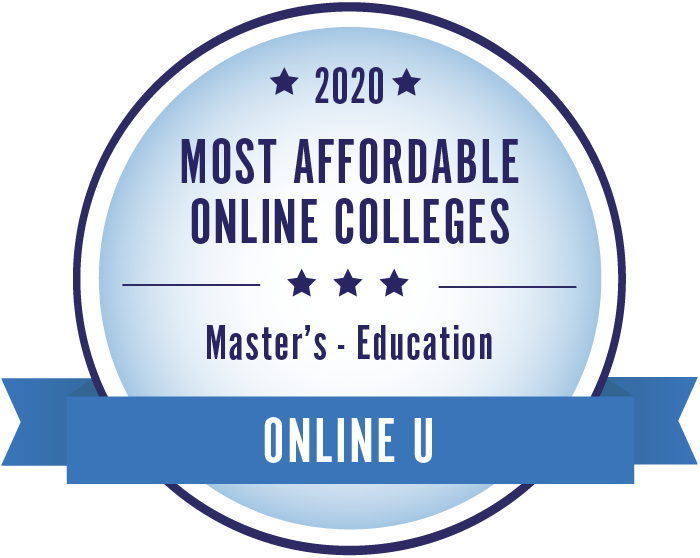 Aspiring and practicing teachers will find value in this list of 25 online colleges that offer master's in education degrees, with the average yearly cost being an affordable $4,874. Midway University and Buena Vista University tie for #1, with an annual tuition of $3,750. American College of Education offers an impressive 45 programs, each with tuition starting at $3,917 per year. Marshall University, at #24, offers 12 degrees involving teaching and is only $5,486 per year.
You can read more about our ranked schools below or browse our 2019 rankings of the most affordable online bachelor's in education degrees. View our methodology or learn more about SR Education Group.
All tuition numbers were manually collected and verified
Rank
College
Annual Tuition
#1

(tie)

Buena Vista University

$3,750

#1

(tie)

Midway University

$3,750

#3

American College of Education

$3,917

#4

Fort Hays State University

$4,316

#5

Valdosta State University

$4,395

#6

Texas A & M University-Texarkana

$4,486

#7

Evangel University

$4,500

#8

Eastern Illinois University

$4,736

#9

Morningside College

$4,770

#10

Western Illinois University

$4,854

#11

(tie)

Northwestern College - IA

$4,875

#11

(tie)

Union University

$4,875

#13

Gratz College

$4,920

#14

Minot State University

$4,950

#15

Missouri State University

$5,015

#16

Adams State University

$5,025

#17

Mayville State University

$5,179

#18

Northern Illinois University

$5,355

#19

(tie)

Albany State University

$5,400

#19

(tie)

University of Louisiana-Monroe

$5,400

#21

The University of Texas at Arlington

$5,467

#22

(tie)

Anderson University - SC

$5,475

#22

(tie)

Bluefield College

$5,475

#24

Marshall University

$5,486

#25

Dickinson State University

$5,487