2020 Most Affordable Online Master's in Educational Leadership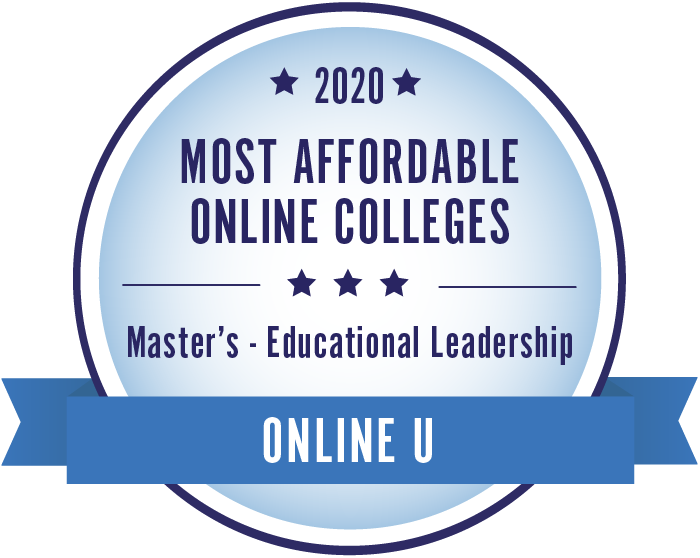 All 24 of these colleges and universities offer affordable online master's in educational leadership programs. At #1, Buena Vista University offers an online Master of Education - Teacher Leadership, Curriculum, and Instruction for only $3,750 per year. Students at Buena Vista University can also pursue a concentration in Effective Teaching and Instructional Leadership. Valdosta State University, ranked #2, offers an annual tuition rate of $4,102 for its Master of Education in Educational Leadership.
You can read more about our ranked schools below or browse our rankings of the most affordable online master's programs. View our methodology or learn more about OnlineU.
All tuition numbers were manually collected and verified
Rank
School
Annual Tuition

# 1
Buena Vista University

$3,750

# 2
Valdosta State University

$4,102

# 3

(tie)

California Coast University

$4,485

# 3

(tie)

Campbellsville University

$4,485

# 5
Evangel University

$4,500

# 6
Northeastern State University

$4,518

# 7
West Texas A&M University

$4,723

# 8
Fitchburg State University

$4,896

# 9
Mississippi College

$4,968

# 10
University of New Mexico

$5,155

# 11
Fort Hays State University

$5,179

# 12
Georgia College & State University

$5,184

# 13
Columbus State University

$5,418

# 14
Southeast Missouri State University

$5,475

# 15
East Central University

$5,714

# 16
Aspen University

$5,850

# 17
University of North Alabama

$5,950

# 18
Texas Tech University

$6,042

# 19
Stephen F. Austin State University

$6,060

# 20
University of Sioux Falls

$6,120

# 21
The University of Texas at Arlington

$6,165

# 22
Lamar University

$6,203

# 23
Drury University

$6,222

# 24
Pittsburg State University

$6,240