2020 Most Affordable Online Master's in Elementary Education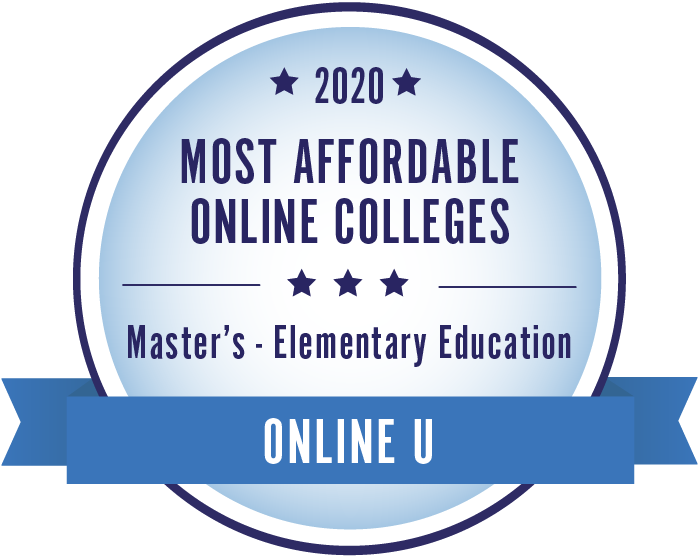 These 24 schools make up the most affordable options for obtaining an online master's degree in elementary education, with all of their annual tuition rates priced at less than $8,000. Ranked #1, the University of New Mexico charges $4,583 per year for their Master of Arts in Elementary Education. Available courses include Educational Leadership in a Democratic Society, Effective Teaching and Student Learning, Principles of Curriculum Development, Process of Reflection and Inquiry, Research Applications to Education, and Social Justice in Education. Ranked #2, Eastern New Mexico University - Main Campus offers a Master of Education in Pedagogy and Learning - Elementary Education at a tuition rate of $4,671 annually.
You can read more about our ranked schools below or browse our rankings of the most affordable online bachelor's in elementary education degrees. View our methodology or learn more about OnlineU.
All tuition numbers were manually collected and verified
Rank
School
Annual Tuition

# 1
University of New Mexico

$4,583

# 2
Eastern New Mexico University - Main Campus

$4,671

# 3
Missouri State University

$5,015

# 4
Western Illinois University

$5,097

# 5
Valdosta State University

$5,274

# 6
Southeast Missouri State University

$5,475

# 7
University of Central Missouri

$5,488

# 8
Mississippi College

$5,749

# 9
University of Missouri

$5,790

# 10
University of North Alabama

$5,950

# 11
William Carey University

$6,000

# 12
Stephen F. Austin State University

$6,060

# 13

(tie)

American Public University System

$6,300

# 13

(tie)

University of Alabama

$6,300

# 15
Georgia Southern University

$6,444

# 16
University of the Cumberlands

$6,615

# 17
Pittsburg State University

$6,630

# 18
Emporia State University

$6,793

# 19
Marshall University

$6,810

# 20
Minnesota State University at Mankato

$6,839

# 21
Western Governors University

$7,080

# 22
The University of West Florida

$7,080

# 23
University of Southern Mississippi

$7,186

# 24
Barry University

$7,308