2020 Most Affordable Online Colleges for English Degrees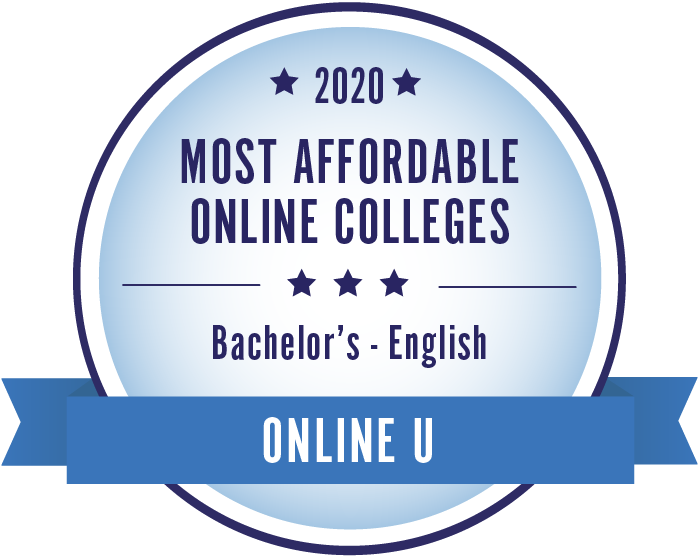 With annual tuitions under $12,000, these 24 online colleges offer the most affordable bachelor's in English degrees. Ranked #1, Tennessee State University charges $4,200 per year for their Bachelor of Science in Interdisciplinary Studies - English. Available courses include American Literature, Children's Literature, and World Literature. Ranked #2, the Great Basin College offers a Bachelor of Arts in English at a tuition rate of $4,785 annually.
You can read more about our ranked schools below or browse our rankings of the most affordable online master's in english. View our methodology or learn more about OnlineU.
All tuition numbers were manually collected and verified
| Rank | School | Annual Tuition |
| --- | --- | --- |
| # 1 | Tennessee State University | $4,200 |
| # 2 | Great Basin College | $4,785 |
| # 3 | Clayton State University | $5,490 |
| # 4 | Louisiana State University - Alexandria | $7,500 |
| # 5 | Central Methodist University | $7,800 |
| # 6 | American Public University System | $8,100 |
| # 7 | Clarion University | $8,334 |
| # 8 | Texas Tech University | $9,090 |
| # 9 | West Virginia State University | $9,480 |
| # 10 | Southern New Hampshire University Online | $9,600 |
| # 11 | Thomas Edison State University | $9,856 |
| # 12 | Troy University | $10,140 |
| # 13 | Florida International University | $10,376 |
| # 14 | Holy Apostles | $10,800 |
| # 15 | Granite State College | $10,950 |
| # 16 | King University | $10,980 |
| # 17 | Saint Leo University Online | $11,100 |
| # 18 | Indiana University - East | $11,140 |
| # 19 | Antioch University Online | $11,250 |
| # 20 | Eastern Oregon University | $11,340 |
| # 21 | University of Maine at Presque Isle | $11,460 |
| # 22 | University of Central Florida | $11,515 |
| # 23 | Washington State University | $11,550 |
| # 24 | University of Missouri | $11,622 |