2018 Most Affordable Online Colleges for a Master's in English
0%

of users found this page helpful
Was this page helpful?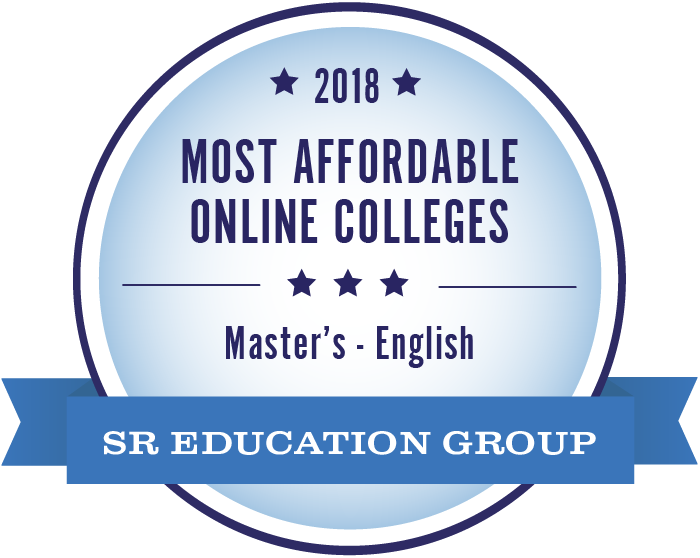 For under $14,000 per year, all 25 of these schools offer affordable online master's in English programs. Valdosta State University is ranked first, offering an online master's program for an affordable $5,274 per year. Texas Tech University is second on the list, offering an online Master of Arts in English with five concentrations available: Book History, Comparative Literature, Film and Media Studies, Linguistics, and Literature in Social Justice and Environment. Tuition for Texas Tech's online master's programs starts at $6,120.
You can read more about our ranked schools below or browse our 2018 rankings of the most affordable online bachelor's in english degrees. View our methodology or learn more about SR Education Group.
All tuition numbers were manually collected and verified
Rank
College
Annual Tuition

#1

Valdosta State University

Annual Tuition

$5,274

#2

Texas Tech University

Annual Tuition

$6,120

#3

Eastern New Mexico University-Main Campus

Annual Tuition

$6,653

#4

Gardner Webb University

Annual Tuition

$6,805

#5

Northwestern State University of Louisiana

Annual Tuition

$7,125

#6

Emporia State University

Annual Tuition

$7,260

#7

Minnesota State University at Mankato

Annual Tuition

$7,341

#8

Tiffin University

Annual Tuition

$7,500

#9

Bowling Green State University-Main Campus

Annual Tuition

$7,616

#10

University of Louisiana-Monroe

Annual Tuition

$8,500

#11

Wayland Baptist University

Annual Tuition

$8,550

#12

Arizona State University

Annual Tuition

$8,730

#13

University of Nebraska at Kearney

Annual Tuition

$9,036

#14

National University

Annual Tuition

$9,568

#15

Morehead State University

Annual Tuition

$10,013

#16

Murray State University

Annual Tuition

$10,080

#17

Western New Mexico University

Annual Tuition

$11,054

#18

Saint Leo University Online

Annual Tuition

$11,070

#19

University of Central Florida

Annual Tuition

$11,154

#20

University of New Orleans

Annual Tuition

$11,680

#21

Louisiana Tech University

Annual Tuition

$11,780

#22

Heritage University

Annual Tuition

$12,320

#23

Ohio University-Main Campus

Annual Tuition

$12,648

#24

Mercy College

Annual Tuition

$12,855

#25

Union Institute & University

Annual Tuition

$13,464