2018 Most Affordable Online Colleges for Environmental Science Degrees
100%

of users found this page helpful
Was this page helpful?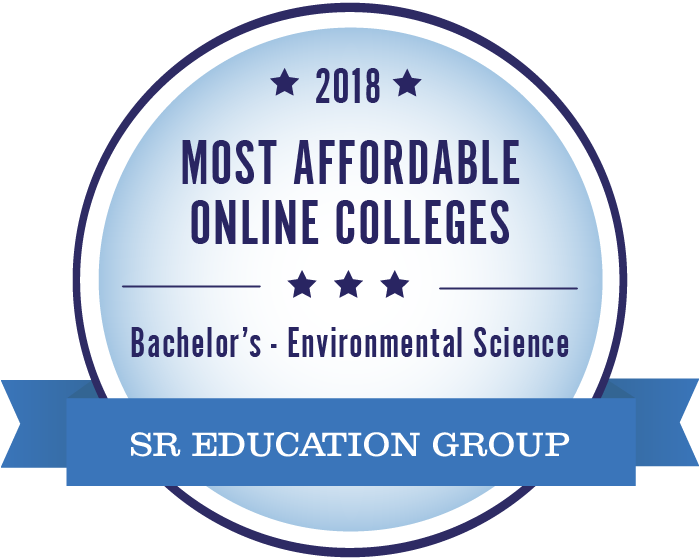 Ranked in order of affordability, these schools offer online bachelor's degrees in environmental science and range in cost from $9,000 to $18,000 annually. Florida International University is our top ranked school with an annual tuition of $9,893 for a BA in Sustainability and the Environment. Ranked #2 with tuition at $9,920, Southern New Hampshire University Online offers classes such as geospatial programming and global climate change. Ashford University, ranked #7, is open admission and offers a BA in Environmental Science for $13,560 per year.
You can read more about our ranked schools below or browse our 2018 rankings of the most affordable online master's in environmental science programs. View our methodology or learn more about SR Education Group.
All tuition numbers were manually collected and verified
Rank
College
Annual Tuition

#1

Florida International University

Annual Tuition

$9,893

#2

Southern New Hampshire University Online

Annual Tuition

$9,920

#3

Liberty University

Annual Tuition

$11,700

#4

University of Wisconsin-Superior

Annual Tuition

$11,820

#5

Rogers State University

Annual Tuition

$12,510

#6

Bellevue University

Annual Tuition

$13,120

#7

Ashford University

Annual Tuition

$13,560

#8

University of Maryland University College

Annual Tuition

$14,970

#9

Excelsior College

Annual Tuition

$15,300

#10

Northwestern Oklahoma State University

Annual Tuition

$16,453

#11

Kaplan University

Annual Tuition

$16,695

#12

University of Wisconsin-Stout

Annual Tuition

$17,140