2019 Most Affordable Online Master's in Environmental Science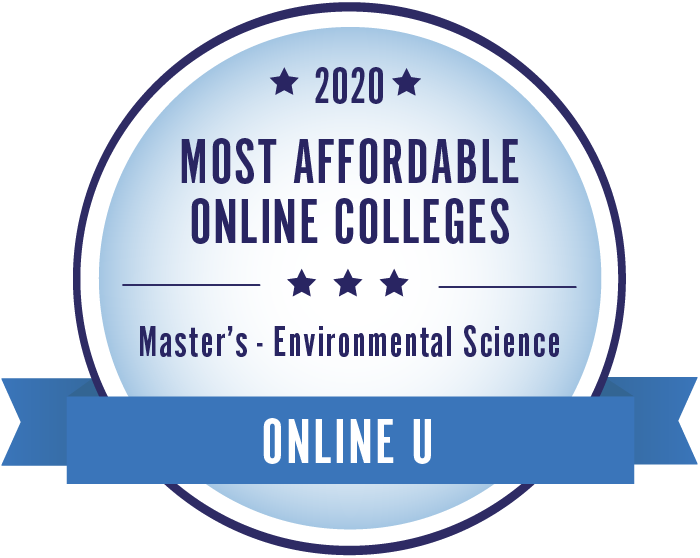 The following 24 schools are ranked for their affordable tuition rates for their master's in environmental science programs. All programs offer an annual tuition of less than $16,000 and offer a variety of concentrations within the field of environmental science. American Public University System ranks #1, with eight concentrations in environmental science and an annual tuition of $6,300. University of Idaho has an annual tuition of $9,352 and offers a Professional Science Master in various environmental justice specializations.
You can read more about our ranked schools below or browse our 2019 rankings of the most affordable online bachelor's in environmental science degrees. View our methodology or learn more about SR Education Group.
All tuition numbers were manually collected and verified
Rank
College
Annual Tuition

#1

American Public University System

$6,300

#2

University of Missouri

$6,312

#3

Montana State University

$6,400

#4

Auburn University

$6,525

#5

University of Illinois at Springfield

$7,245

#6

Black Hills State University

$7,665

#7

Utah State University

$8,034

#8

Mississippi State University

$8,541

#9

University of Idaho

$9,352

#10

Texas Tech University

$10,515

#11

Nova Southeastern University

$10,530

#12

Colorado State University-Fort Collins

$10,575

#13

University of Illinois Urbana - Champaign

$10,800

#14

University of Maryland University College

$11,862

#15

Thomas Edison State University

$12,024

#16

The University of Tennessee - Martin

$12,179

#17

Green Mountain College

$13,050

#18

Virginia Polytechnic Institute and State University

$13,500

#19

Webster University

$14,040

#20

Troy University

$14,820

#21

University of Washington - Seattle

$14,872

#22

Texas A&M University-College Station

$14,922

#23

University of West Alabama

$15,444

#24

Prescott College

$15,732