2020 Most Affordable Online Colleges for Finance Degrees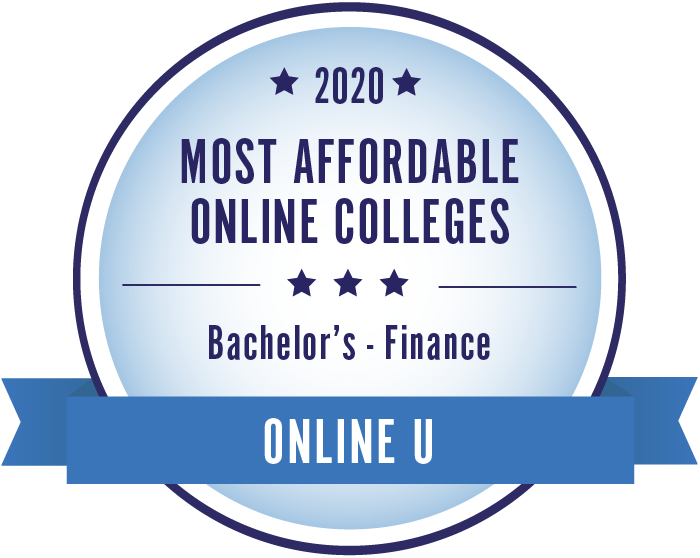 These 22 schools make up the most affordable options for obtaining an online bachelor's degree in finance, with all of their annual tuition rates priced at less than $12,000. In first place, the University of North Carolina at Pembroke is the most affordable school, with a tuition rate of $6,752. Second-ranked Fort Hays State University is a similarly affordable option, with an annual tuition of only $6,778.
You can read more about our ranked schools below or browse our rankings of the most affordable online master's in finance. View our methodology or learn more about OnlineU.
All tuition numbers were manually collected and verified
Rank
School
Annual Tuition

# 1
University of North Carolina at Pembroke

$6,752

# 2
Fort Hays State University

$6,778

# 3
Columbia Southern University

$6,900

# 4
Dickinson State University

$6,947

# 5
Eastern New Mexico University-Main Campus

$7,492

# 6
University of the Potomac

$7,785

# 7
West Texas A&M University

$7,953

# 8
Louisiana State University - Shreveport

$8,520

# 9
Bemidji State University

$8,758

# 10

(tie)

Missouri State University

$8,850

# 10

(tie)

University of Arkansas Grantham

$8,850

# 12
University of Maine at Augusta

$9,269

# 13
Metropolitan State University

$9,316

# 14
Southern New Hampshire University Online

$9,600

# 15
Thomas Edison State University

$9,856

# 16
Strayer University

$9,867

# 17
Troy University

$10,140

# 18
Florida International University

$10,376

# 19
Northern State University

$10,537

# 20
SUNY College of Technology at Canton

$10,943

# 21
Granite State College

$10,950

# 22
Columbia College

$11,250