2019 Most Affordable Online Colleges for Finance Degrees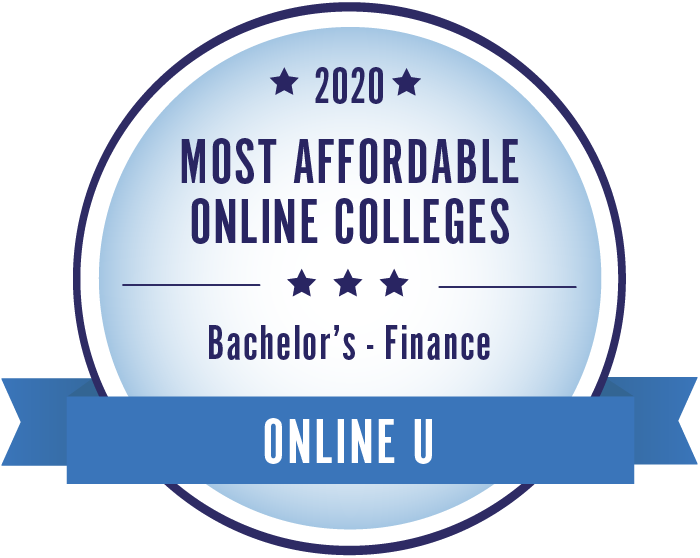 For less than $12,000 a year, these 25 online universities offer top-of-the-line finance degrees for distance learning students hoping to enter the business world. Topping the list is Eastern New Mexico University-Main Campus, which provides students with access to virtual advisers through their fully online campus. Tuition at Eastern New Mexico University-Main Campus is just $5,763 annually. University of North Carolina at Pembroke comes in second place, offering a BSBA in Finance for only $6,684 per year.
You can read more about our ranked schools below or browse our 2019 rankings of the most affordable online master's in finance programs. View our methodology or learn more about SR Education Group.
All tuition numbers were manually collected and verified
Rank
College
Annual Tuition

#1

Eastern New Mexico University-Main Campus

$5,763

#2

University of North Carolina at Pembroke

$6,684

#3

Chadron State College

$8,370

#4

University of Maine at Augusta

$8,730

#5

Missouri State University

$8,850

#6

Florida International University

$8,993

#7

Rasmussen College Online

$9,405

#8

(tie)

Northwestern State University of Louisiana

$9,600

#8

(tie)

Southern New Hampshire University Online

$9,600

#10

Indiana University - East

$9,640

#11

Dickinson State University

$9,930

#12

Thomas Edison State University

$9,967

#13

Truett McConnell University

$10,075

#14

(tie)

Northern State University

$10,201

#14

(tie)

University of South Dakota

$10,201

#16

(tie)

SUNY College of Technology at Canton

$10,633

#16

(tie)

SUNY Empire State College

$10,633

#18

Granite State College

$10,650

#19

University of Wisconsin-Platteville

$11,100

#20

Columbia College

$11,250

#21

Old Dominion University

$11,670

#22

Liberty University

$11,700

#23

Fisher College

$11,719

#24

University of Minnesota Digital Campus

$11,864

#25

Mount Vernon Nazarene University

$11,940