2018 Most Affordable Online Colleges for Finance Degrees
0%

of users found this page helpful
Was this page helpful?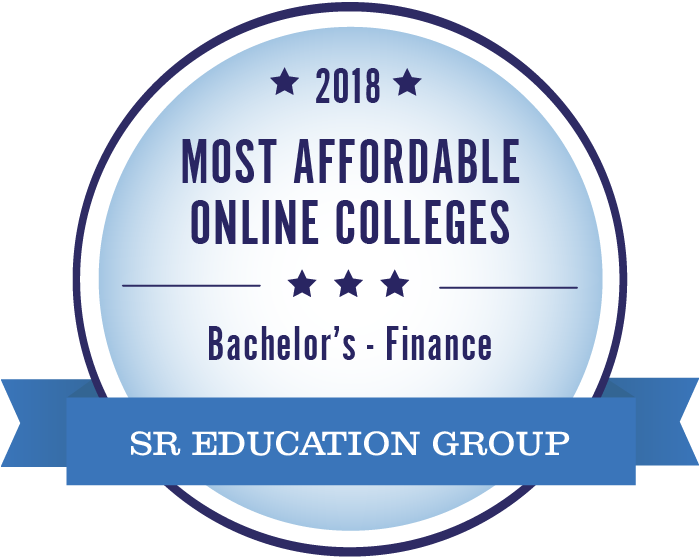 These 25 schools offer affordable online finance degrees for less than $14,000 per year. Columbia Southern University, ranked at #1, offers the lowest tuition on the list for its Bachelor of Science in Business Administration with a concentration in finance. Tuition for the Columbia Southern University program starts at $6,600. Florida State College at Jacksonville, the second most affordable school on the list, offers a Bachelor of Science in Financial Services for $6,752 per year.
You can read more about our ranked schools below or browse our 2018 rankings of the most affordable online master's in finance programs. View our methodology or learn more about SR Education Group.
All tuition numbers were manually collected and verified
Rank
College
Annual Tuition

#1

Columbia Southern University

Annual Tuition

$6,600

#2

Florida State College at Jacksonville

Annual Tuition

$6,752

#3

SUNY College of Technology at Canton

Annual Tuition

$8,000

#4

Grantham University

Annual Tuition

$8,215

#5

Chadron State College

Annual Tuition

$8,370

#6

Bemidji State University

Annual Tuition

$8,530

#7

Missouri State University

Annual Tuition

$8,550

#8

Metropolitan State University

Annual Tuition

$8,761

#9

University of Valley Forge

Annual Tuition

$8,797

#10

Columbia College

Annual Tuition

$9,150

#11

Rasmussen College Online

Annual Tuition

$9,432

#12

(tie)

Northwestern State University of Louisiana

Annual Tuition

$9,600

#12

(tie)

Southern New Hampshire University Online

Annual Tuition

$9,600

#14

Dickinson State University

Annual Tuition

$9,659

#15

Florida International University

Annual Tuition

$9,893

#16

University of South Dakota

Annual Tuition

$10,050

#17

Indiana University - East

Annual Tuition

$10,784

#18

Old Dominion University

Annual Tuition

$11,070

#19

University of Wisconsin-Platteville

Annual Tuition

$11,100

#20

Wayland Baptist University

Annual Tuition

$11,315

#21

Franklin Pierce University

Annual Tuition

$11,700

#22

New England College

Annual Tuition

$12,150

#23

Buena Vista University

Annual Tuition

$12,630

#24

Oral Roberts University

Annual Tuition

$12,718

#25

California State University-East Bay

Annual Tuition

$13,275