2020 Most Affordable Online Fire Science Degrees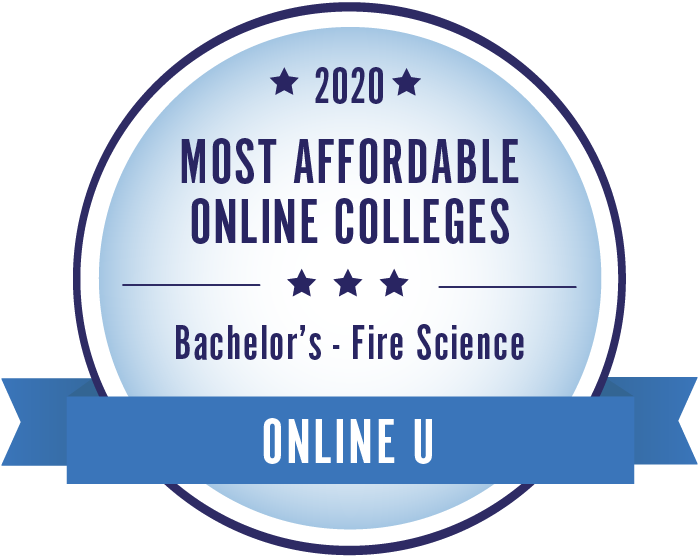 The 20 schools in this list represent the most affordable options for obtaining an online bachelor's degree in fire science. Columbia Southern University is the #1 school on the list, offering a tuition rate of $6,900 annually. In the #2 spot is Pierce College at Puyallup, offering a Bachelor of Applied Science in Fire Services Leadership and Management for $7,064 per academic year. Classes for this program include Chemical Concepts with Lab, Disaster Planning and Control, Fire Service Ethics, Fire Services Administration, Personnel Management for the Fire Service, and Political & Legal Foundations for Fire Protection.
You can read more about our ranked schools below or see our Overall Most Affordable Colleges. View our methodology or learn more about OnlineU.
All tuition numbers were manually collected and verified
| Rank | School | Annual Tuition |
| --- | --- | --- |
| # 1 | Columbia Southern University | $6,900 |
| # 2 | Pierce College at Puyallup | $7,064 |
| # 3 | College of Southern Nevada | $7,190 |
| # 4 | Fayetteville State University | $7,556 |
| # 5 | American Public University System | $8,100 |
| # 6 | Western Illinois University | $8,883 |
| # 7 | University of Florida | $9,000 |
| # 8 | University of Wisconsin-Oshkosh | $10,800 |
| # 9 | Eastern Oregon University | $11,340 |
| # 10 | University of Cincinnati | $11,350 |
| # 11 | Liberty University | $11,700 |
| # 12 | Eastern Kentucky University | $12,270 |
| # 13 | Anna Maria College | $12,300 |
| # 14 | St. Petersburg College | $12,773 |
| # 15 | California State University-San Marcos | $13,470 |
| # 16 | Colorado State University-Fort Collins | $14,280 |
| # 17 | Point Park University | $14,400 |
| # 18 | Purdue University Global | $16,695 |
| # 19 | Salem State University | $18,075 |
| # 20 | Idaho State University | $24,168 |