2020 Most Affordable Master's in Forensic Science Online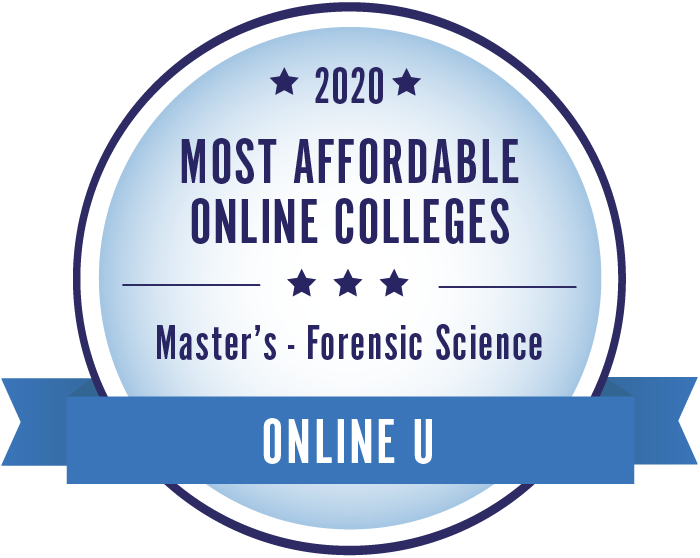 All 17 of these colleges and universities offer affordable online master's in forensic science programs. Oklahoma State University Center for Health Sciences, the #1 option, charges only $7,200 per year. Ranked #2, the University of the Southwest offers an annual tuition rate of just $9,375 for its MS Biology in Forensic Science. Classes for this program include Advanced Criminal Investigations, Ethics and Professional Issues in Forensic Science, Statistics in Forensic Science, and Technical Communications in Forensic Science.
You can read more about our ranked schools below or browse our rankings of the most affordable online master's programs. View our methodology or learn more about OnlineU.
All tuition numbers were manually collected and verified
| Rank | School | Annual Tuition |
| --- | --- | --- |
| # 1 | Oklahoma State University Center for Health Sciences | $7,200 |
| # 2 | University of the Southwest | $9,375 |
| # 3 | PennWest California | $9,468 |
| # 4 | Saint Leo University Online | $10,620 |
| # 5 | University of Central Florida | $11,117 |
| # 6 | University of South Florida Online | $11,586 |
| # 7 | DeSales University | $11,625 |
| # 8 | Nova Southeastern University | $11,700 |
| # 9 | Champlain College | $11,925 |
| # 10 | National University | $11,934 |
| # 11 | Stevenson University | $12,510 |
| # 12 | Carlow University | $13,140 |
| # 13 | Saint Joseph's University | $13,305 |
| # 14 | Florida International University | $14,400 |
| # 15 | West Virginia University | $14,475 |
| # 16 | University of Rhode Island | $15,390 |
| # 17 | University of New Haven | $28,200 |