2018 Most Affordable Online Colleges for a Master's in Forensic Science
0%

of users found this page helpful
Was this page helpful?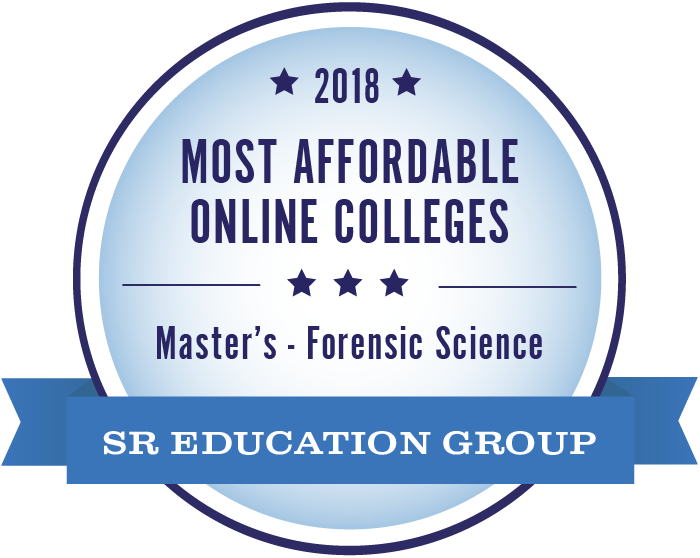 These 14 schools offer the lowest tuition rates for online master's programs in forensic science. Ranking at the top with a tuition of $7,773 is Minnesota State University at Mankato with a Master of Fine Arts in Forensics. The runner up, Emporia State University also offers a cheap tuition rate of $7,899 for a Master of Science in Forensic Science. Ranked #7 on the list, Stevenson University, offers an impressive range of specialized master's programs including a Master of Science in Digital Forensics, Master of Science in Forensic Accounting, and Master of Science in Forensic Investigation. They also offer many bachelor's to master's options.
You can read more about our ranked schools below or browse our 2018 rankings of the most affordable online master's programs. View our methodology or learn more about SR Education Group.
All tuition numbers were manually collected and verified
Rank
College
Annual Tuition

#1

Minnesota State University at Mankato

Annual Tuition

$7,773

#2

Emporia State University

Annual Tuition

$7,899

#3

University of Central Florida

Annual Tuition

$9,842

#4

Nova Southeastern University

Annual Tuition

$10,950

#5

DeSales University

Annual Tuition

$11,175

#6

National University

Annual Tuition

$11,232

#7

Stevenson University

Annual Tuition

$12,060

#8

University of South Florida - Main Campus

Annual Tuition

$12,336

#9

Carlow University

Annual Tuition

$12,375

#10

La Salle University

Annual Tuition

$14,580

#11

West Virginia University

Annual Tuition

$14,895

#12

Florida International University

Annual Tuition

$15,789

#13

Oklahoma State University Center for Health Sciences

Annual Tuition

$17,484

#14

University of New Haven

Annual Tuition

$26,700