2018 Most Affordable Online Colleges for a Master's in Health Education
100%

of users found this page helpful
Was this page helpful?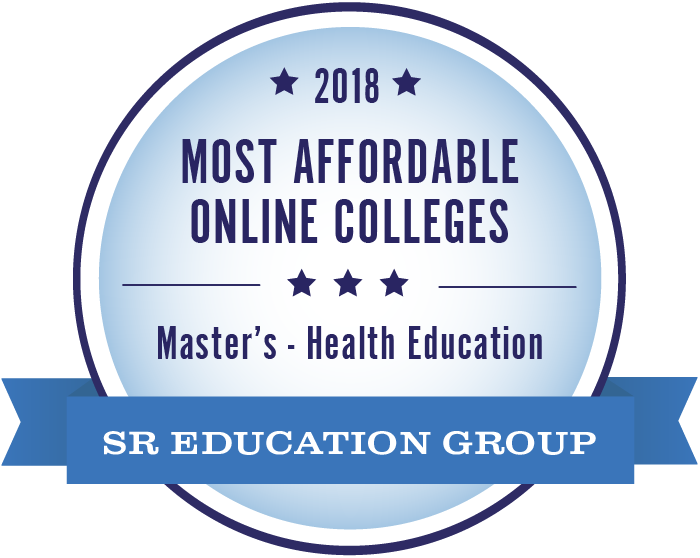 There are 21 schools offering affordable online master's degrees in health education. Ranked #1, American College of Education has an annual tuition of $3,760 for its Master of Education in Health and Wellness Education. Rosalind Franklin University of Medicine and Science is ranked #14 and offers a Master of Science in Health Promotion and Wellness and a Master of Science in Nutrition Education for $14,136 per year. All schools have tuition rates under $24,000 annually.
You can read more about our ranked schools below or browse our 2018 rankings of the most affordable online master's programs. View our methodology or learn more about SR Education Group.
All tuition numbers were manually collected and verified
Rank
College
Annual Tuition

#1

American College of Education

Annual Tuition

$3,760

#2

Valdosta State University

Annual Tuition

$4,981

#3

East Stroudsburg University of Pennsylvania

Annual Tuition

$7,650

#4

Logan University

Annual Tuition

$8,100

#5

Jackson State University

Annual Tuition

$8,316

#6

Touro University Worldwide

Annual Tuition

$9,000

#7

Trident University International

Annual Tuition

$10,200

#8

Excelsior College

Annual Tuition

$11,610

#9

Kaplan University

Annual Tuition

$11,760

#10

San Jose State University

Annual Tuition

$12,075

#11

Western Carolina University

Annual Tuition

$12,864

#12

Lock Haven University

Annual Tuition

$13,500

#13

Canisius College

Annual Tuition

$13,923

#14

Rosalind Franklin University of Medicine and Science

Annual Tuition

$14,136

#15

Eastern Virginia Medical School

Annual Tuition

$14,416

#16

California State University-Northridge

Annual Tuition

$15,792

#17

New Mexico State University

Annual Tuition

$18,585

#18

Texas A & M University-College Station

Annual Tuition

$19,383

#19

Michigan State University

Annual Tuition

$21,412

#20

Georgia State University

Annual Tuition

$22,518

#21

Old Dominion University

Annual Tuition

$23,299