2020 Most Affordable Online Master's in Health Education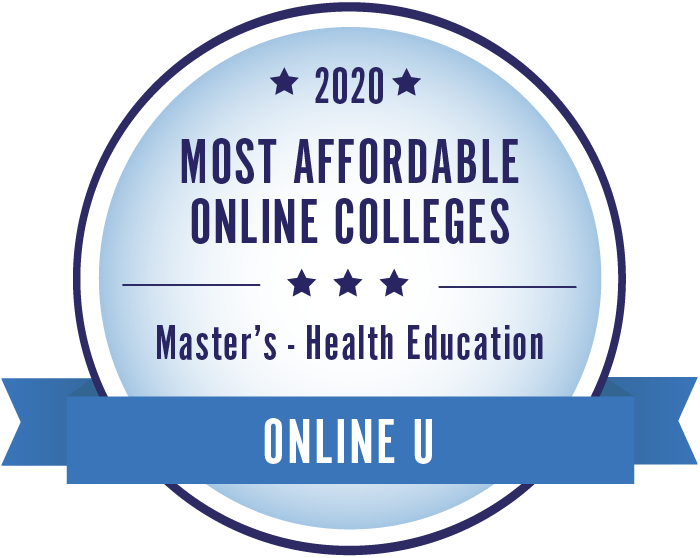 These schools represent the least expensive options for obtaining an online master's degree in health education. In first place, Framingham State University is the most affordable school, with a tuition rate of $4,420 per year. University of the Cumberlands, ranked #2, has an annual tuition rate of $4,725 for their Master of Arts in Education - Teacher Leader: Health & Physical Education. Classes for this program include Coaching and Fitness Leadership, Exercise Physiology, Exercise Testing and Prescription, Foundations of Physical Activity in Health Promotion, Health and Fitness Psychology, and Health Promotion through Physical Activity.
You can read more about our ranked schools below or browse our rankings of the most affordable online master's programs. View our methodology or learn more about OnlineU.
All tuition numbers were manually collected and verified
| Rank | School | Annual Tuition |
| --- | --- | --- |
| # 1 | Framingham State University | $4,420 |
| # 2 | University of the Cumberlands | $4,725 |
| # 3 | Valdosta State University | $4,981 |
| # 4 | Northwest Missouri State University | $5,525 |
| # 5 | New Mexico State University | $5,593 |
| # 6 | Columbia Southern University | $5,670 |
| # 7 | University of Alabama | $6,300 |
| # 8 | Emporia State University | $6,393 |
| # 10 | Pittsburg State University | $7,020 |
| # 11 | University of Florida | $8,250 |
| # 12 | East Stroudsburg University of Pennsylvania | $8,955 |
| # 13 | Touro University Worldwide | $9,000 |
| # 14 | University of North Dakota | $9,015 |
| # 15 | University of Arizona | $9,750 |
| # 16 | Saint Francis University | $10,125 |
| # 17 | SUNY College at Brockport | $10,170 |
| # 18 | Morehead State University | $10,260 |
| # 19 | University of Missouri | $10,432 |
| # 20 | University of Memphis | $10,455 |
| # 21 | University of Alabama at Birmingham | $10,680 |
| # 22 | Old Dominion University | $13,090 |
| # 23 | University of South Carolina - Columbia | $13,736 |