2020 Most Affordable Healthcare Administration Degrees Online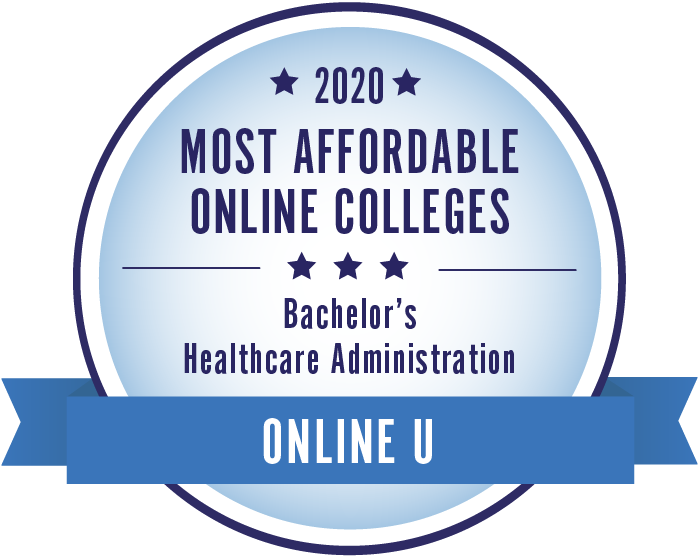 These 24 colleges offer the most affordable online bachelor's in healthcare administration degrees. Tennessee State University, ranked #1, offers an online Bachelor of Science in Professional Studies - Health Administration for only $4,200 per year. Aspen University, ranked #2, has an annual tuition rate of $4,500 for their B.S. in Health Care Administration. Classes for this program include Healthcare Policy and Economics, Healthcare Writing and Communications, HIPAA and Electronic Health Records, Insurance and Healthcare Reimbursement, Medical Terminology, and Principles of Health and Disease.
You can read more about our ranked schools below or browse our rankings of the most affordable online master's in healthcare administration degrees. View our methodology or learn more about OnlineU.
All tuition numbers were manually collected and verified
| Rank | School | Annual Tuition |
| --- | --- | --- |
| # 1 | Tennessee State University | $4,200 |
| # 2 | Aspen University | $4,500 |
| # 3 | California Coast University | $4,725 |
| # 4 | Fort Valley State University | $5,190 |
| # 5 | Albany State University | $5,487 |
| # 6 | University of North Georgia | $6,090 |
| # 7 | Columbia Southern University | $6,900 |
| # 8 | Barry University | $7,410 |
| # 9 | Central Methodist University | $7,800 |
| # 10 | Louisiana State University-Alexandria | $8,060 |
| # 11 | American Public University System | $8,100 |
| # 12 | Weber State University | $8,340 |
| # 13 | Middle Georgia State University | $8,670 |
| # 14 | Purdue University Global | $8,800 |
| # 15 | Southeast Missouri State University | $9,000 |
| # 16 | Midwestern State University | $9,166 |
| # 17 | Champlain College | $9,540 |
| # 18 | Southern New Hampshire University Online | $9,600 |
| # 19 | Indiana University-Kokomo | $9,929 |
| # 20 | Florida International University | $10,376 |
| # 21 | Colorado State University Global | $10,500 |
| # 22 | Dakota State University | $10,537 |
| # 23 | King University | $10,980 |
| # 24 | Saint Leo University Online | $11,100 |