2020 Most Affordable Online Healthcare Informatics Degrees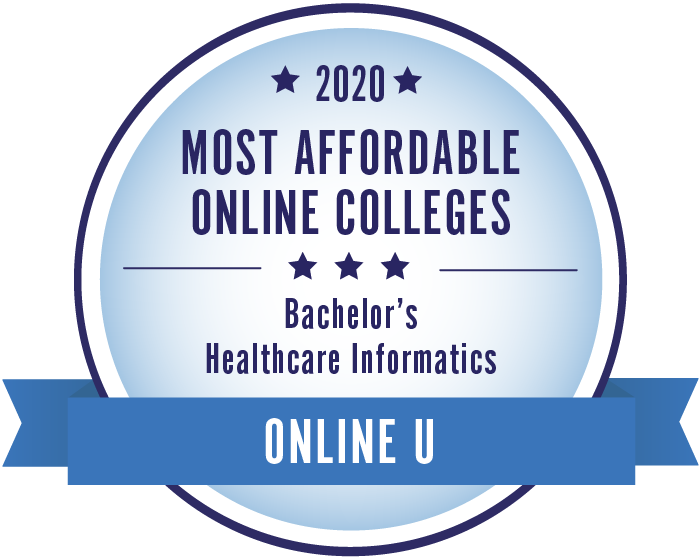 Ranked by affordability, these 22 schools all offer online low-cost bachelor's degrees in healthcare informatics. In first place, University of North Georgia is the most affordable school, with a tuition rate of $6,090. Classes for UNG's Bachelor of Science in Healthcare Services & Informatics Administration include Healthcare Informatics Project Management, Healthcare Information Systems Implementation and Administration, Leadership and Change Management in Healthcare Informatics, and Networking and Health Information Exchange. In the #2 spot is the Fort Hays State University, offering a BA and BS in Information Networking and Telecommunications - Health Informatics for $6,778 per academic year.
You can read more about our ranked schools below or see our Overall Most Affordable Colleges. View our methodology or learn more about OnlineU.
All tuition numbers were manually collected and verified
| Rank | School | Annual Tuition |
| --- | --- | --- |
| # 1 | University of North Georgia | $6,090 |
| # 2 | Fort Hays State University | $6,778 |
| # 3 | American Public University System | $8,100 |
| # 4 | Middle Georgia State University | $8,670 |
| # 5 | University of Arkansas Grantham | $8,850 |
| # 6 | Southeast Missouri State University | $9,000 |
| # 7 | University of Central Florida | $11,515 |
| # 8 | Oregon Institute of Technology | $11,565 |
| # 9 | Liberty University | $11,700 |
| # 11 | Indiana Institute of Technology | $12,120 |
| # 12 | The College of Saint Scholastica | $12,640 |
| # 13 | Mercer University | $14,250 |
| # 14 | Louisiana Tech University | $14,256 |
| # 15 | The University of Arizona Global Campus | $14,550 |
| # 16 | University of Wisconsin - Green Bay | $16,091 |
| # 17 | National University | $16,650 |
| # 18 | The George Washington University | $18,450 |
| # 19 | Bellevue College | $18,644 |
| # 20 | University of Southern Indiana | $19,235 |
| # 21 | University of South Carolina - Columbia | $20,856 |