2020 Most Affordable Online Healthcare Management Degrees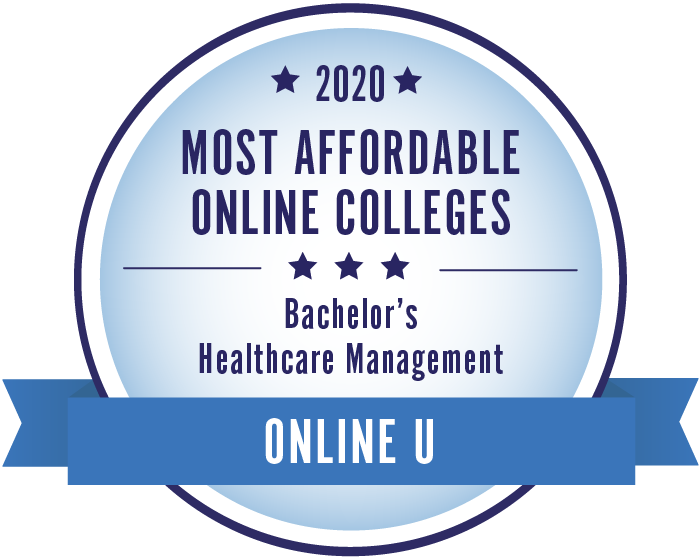 The 24 schools on this list represent the most affordable options for obtaining an online bachelor's degree in healthcare management. South Texas College, our top-ranked school, has the lowest tuition on the list at only $6,000 per year. Western Governors University, ranked #2, offers an annual tuition rate of $6,450 for its B.S. Business - Healthcare Management. Classes for this program include Financial Resource Management in Healthcare, Healthcare Research and Statistics, and Healthcare Values and Ethics.
You can read more about our ranked schools below or browse our rankings of the most affordable online master's in healthcare management. View our methodology or learn more about OnlineU.
All tuition numbers were manually collected and verified
Rank
School
Annual Tuition

# 1
South Texas College

$6,000

# 2
Western Governors University

$6,450

# 3
Mississippi University for Women

$7,424

# 4
University of the Potomac

$7,785

# 5
SUNY College of Technology at Alfred

$8,480

# 6
Southeast Missouri State University

$9,000

# 7
Indiana University-Northwest

$9,080

# 8
University of Arkansas Grantham

$9,145

# 9
Southern New Hampshire University Online

$9,600

# 10
Southern Illinois University - Carbondale

$9,637

# 11
Thomas Edison State University

$9,856

# 12
Drury University

$9,920

# 13
Colorado State University Global

$10,500

# 14
SUNY College of Technology at Canton

$10,943

# 15
Granite State College

$10,950

# 16
Indiana University - East

$11,140

# 17

(tie)

Columbia College

$11,250

# 17

(tie)

LeTourneau University

$11,250

# 19
Liberty University

$11,700

# 20
Bryan College-Dayton

$11,780

# 21
Oregon Institute of Technology

$11,822

# 22
Regent University Online

$11,850

# 23

(tie)

Franklin University

$11,940

# 23

(tie)

University of Phoenix

$11,940