2019 Most Affordable Online Colleges for Hispanic and Latino Students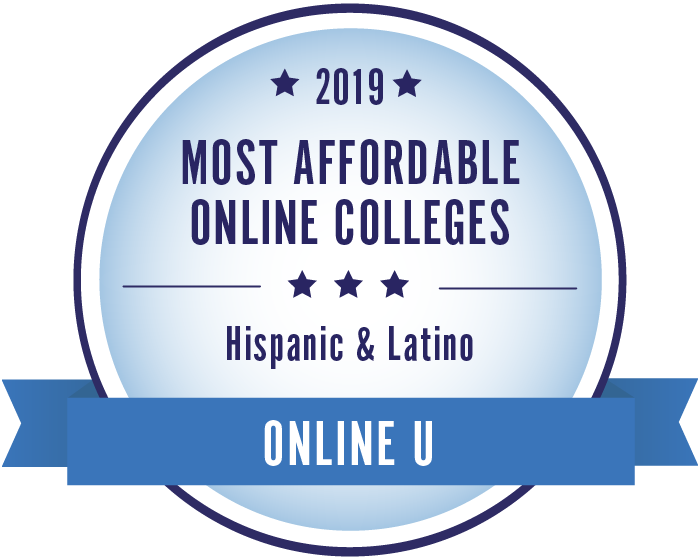 These 25 schools are the most affordable online Hispanic and Latino-Friendly colleges of 2019. These colleges and universities have annual tuition under $14,000, and at all of these schools, at least 25% of the student body identifies as Hispanic or Latino. Many of these schools also have officially recognized Hispanic and Latino student associations. Two public California schools, California State University-Sacramento and Humboldt State University, are tied for first place. They cost $5,742 per year.
You can read more about our ranked schools below. View our methodology or learn more about OnlineU.
All tuition numbers were manually collected and verified
Rank
School

Annual Tuition

Hispanic & Latino Students

#

1

(tie)

California State University-Sacramento

$5,742

31%
#

1

(tie)

Humboldt State University

$5,742

35%
#

3

Eastern New Mexico University-Main Campus

$5,763

37%
#

4

South Texas College

$6,000

94%
#

5

California State University-Dominguez Hills

$6,732

62%
#

6

Life Pacific University

$7,050

34%
#

7

Barry University

$7,410

30%
#

8

Nevada State College

$8,900

29%
#

9

Florida International University

$8,993

66%
#

10

The University of Texas of the Permian Basin

$9,415

49%
#

11

Broward College

$9,592

35%
#

12

Schreiner University

$10,013

36%
#

13

Arizona State University

$10,104

29%
#

14

University of New Mexico

$10,471

47%
#

15

California State University-Bakersfield

$10,475

56%
#

16

(tie)

Colorado State University-Pueblo

$10,500

32%
#

16

(tie)

Concordia University - Texas

$10,500

30%
#

18

West Texas A & M University

$10,532

27%
#

19

New Mexico Highlands University

$10,590

58%
#

20

California State University-San Bernardino

$11,340

63%
#

21

The University of Texas at Arlington

$11,993

27%
#

22

Wayland Baptist University

$12,245

30%
#

23

California State University-Fullerton

$12,750

42%
#

24

Houston Baptist University

$13,280

33%
#

25

University of the Southwest

$13,470

51%