2019 Most Affordable Online Master's in History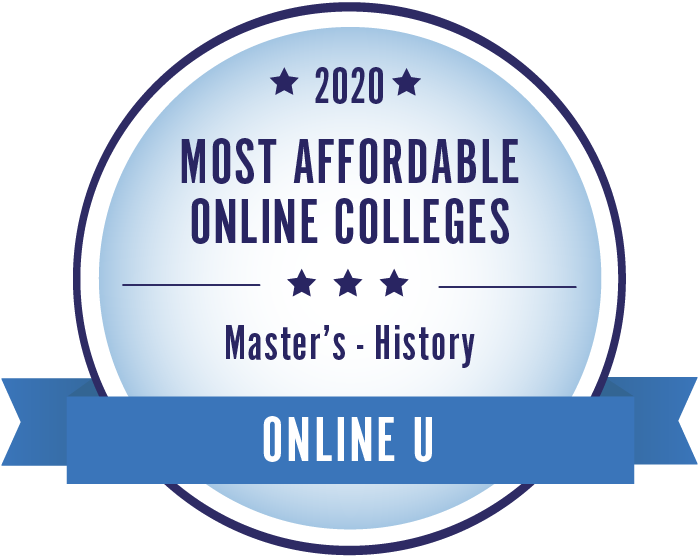 Students looking for the most inexpensive online master's degrees in history can benefit from this list. All 24 colleges and universities have tuition rates of less than $14,000 per year. Distance learners can obtain either a Master of Arts in History or a Master of Arts in Public History for the very low cost of only $4,316 per year at #1-ranked Fort Hays State University.
You can read more about our ranked schools below or browse our 2019 rankings of the most affordable online bachelor's in history degrees. View our methodology or learn more about SR Education Group.
All tuition numbers were manually collected and verified
Rank
College
Annual Tuition

#1

Fort Hays State University

$4,316

#2

American College of Education

$5,327

#3

Adams State University

$5,400

#4

Missouri State University

$5,525

#5

University of North Alabama

$5,542

#6

American Public University System

$6,300

#7

Sam Houston State University

$7,402

#8

University of Louisiana-Monroe

$7,500

#9

Louisiana Tech University

$7,875

#10

University of Massachusetts-Boston

$8,050

#11

Arizona State University

$8,430

#12

Southwestern Assemblies of God University

$8,775

#13

Wayland Baptist University

$8,835

#14

Northeastern State University

$9,031

#15

University of Nebraska at Kearney

$9,306

#16

University of Memphis

$10,251

#17

Western New Mexico University

$10,334

#18

Jackson State University

$11,123

#19

SUNY Maritime College

$11,655

#20

Pittsburg State University

$11,835

#21

Gratz College

$12,564

#22

Western Kentucky University

$12,726

#23

Union Institute & University

$13,464

#24

Liberty University

$13,560