2020 Most Affordable Online Associate Degrees in HR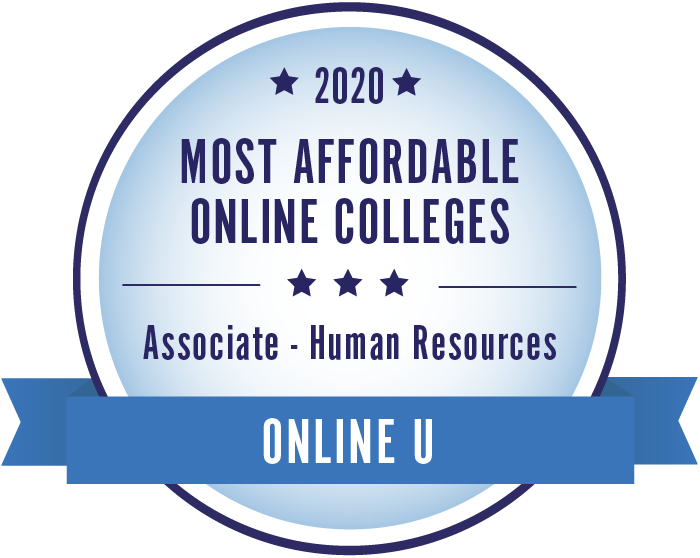 With annual tuitions under $11,000, these 24 online colleges offer the most affordable associate in human resources degrees. In first place, Waubonsee Community College is the most affordable school, with a tuition rate of $3,900 per year. Delgado Community College, ranked #2, has an annual tuition rate of $4,017 for their AAS in Business and Management with a concentration in Human Resources Management/Leadership. Courses for this program include Foundations of Strategic Management, Organizational Leadership, and Payroll.
You can read more about our ranked schools below or browse our rankings of the most affordable online bachelor's in human resources degrees View our methodology or learn more about OnlineU.
All tuition numbers were manually collected and verified
| Rank | School | Annual Tuition |
| --- | --- | --- |
| # 1 | Waubonsee Community College | $3,900 |
| # 2 | Delgado Community College | $4,017 |
| # 3 | Albany Technical College | $5,340 |
| # 4 | Georgia Northwestern Technical College | $5,696 |
| # 5 | Minnesota State Community and Technical College | $5,968 |
| # 6 | South Texas College | $6,000 |
| # 7 | Western Iowa Tech Community College | $6,048 |
| # 8 | Lakeshore Technical College | $6,142 |
| # 9 | Lone Star College System | $6,270 |
| # 10 | Marion Technical College | $6,560 |
| # 11 | Southeastern Technical College | $6,600 |
| # 12 | University of Alaska Fairbanks | $6,690 |
| # 13 | Northeast Wisconsin Technical College | $7,059 |
| # 14 | Central Ohio Technical College | $7,416 |
| # 15 | Herkimer County Community College | $7,500 |
| # 16 | Amridge University | $8,000 |
| # 17 | American Public University System | $8,100 |
| # 18 | Guilford Technical Community College | $8,576 |
| # 19 | Tarrant County College District | $9,150 |
| # 20 | Central Carolina Community College | $9,380 |
| # 21 | Seminole State College of Florida | $9,494 |
| # 22 | Lehigh Carbon Community College | $9,540 |
| # 23 | Fayetteville Technical Community College | $9,648 |
| # 24 | Rose State College | $10,656 |