2018 Most Affordable Online Colleges for an Associate in Human Resources
100%

of users found this page helpful
Was this page helpful?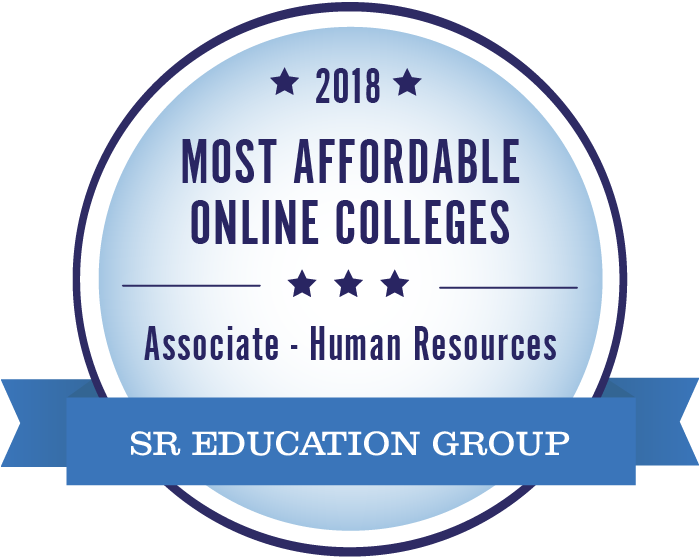 These 14 schools offer the least expensive online associate degrees in human resources. In the #1 spot, Lakeshore Technical College offers an AS in Human Resource Administration for the low rate of $4,545 per year. At the midpoint of the list, the University of Alaska Fairbanks, ranked at #7, offers an AAS Applied Business with a human resources concentration for $6,810 per year. Each school offers an annual tuition rate under $20,000.
You can read more about our ranked schools below or browse our 2018 rankings of the most affordable online bachelor's in human resources degrees. View our methodology or learn more about SR Education Group.
All tuition numbers were manually collected and verified
Rank
College
Annual Tuition

#1

Lakeshore Technical College

Annual Tuition

$4,545

#2

Northeast Wisconsin Technical College

Annual Tuition

$4,834

#3

Marion Technical College

Annual Tuition

$5,270

#4

Wiregrass Georgia Technical College

Annual Tuition

$5,340

#5

Southeast Technical Institute

Annual Tuition

$5,406

#6

Minnesota State Community and Technical College

Annual Tuition

$5,968

#7

University of Alaska Fairbanks

Annual Tuition

$6,810

#8

Central Ohio Technical College

Annual Tuition

$7,056

#9

Herkimer County Community College

Annual Tuition

$7,512

#10

Waldorf University

Annual Tuition

$8,550

#11

James A Rhodes State College

Annual Tuition

$9,926

#12

Trident Technical College

Annual Tuition

$11,725

#13

Spartanburg Community College

Annual Tuition

$11,973

#14

Bryant & Stratton College Online

Annual Tuition

$17,900