2018 Most Affordable Online Colleges for a Master's in Human Resources
100%

of users found this page helpful
Was this page helpful?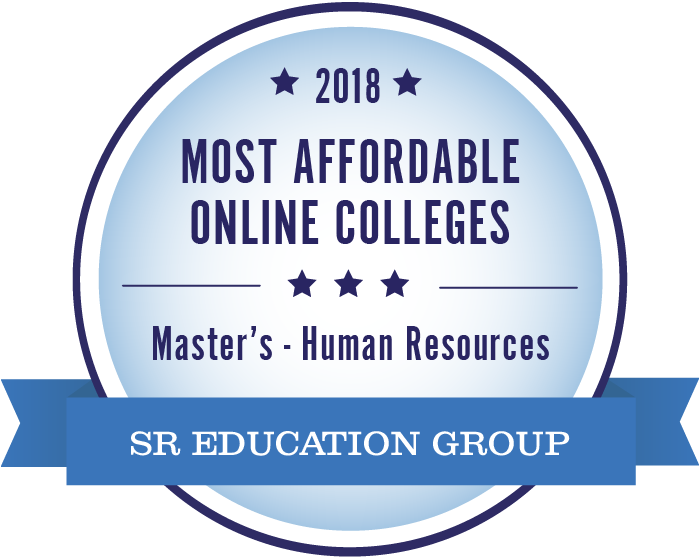 These 25 schools offer highly affordable options for students seeking online master's degrees in human resources. While all 25 schools have tuition rates of less than $12,000 year, Tennessee Tech University ranks #1 for affordability with an annual tuition of $4,148, and offers two separate online master's degrees. Delta State University comes in a close second with an online MBA in human resources for only $6,577 annually.
You can read more about our ranked schools below or browse our 2018 rankings of the most affordable online bachelor's in human resources degrees. View our methodology or learn more about SR Education Group.
All tuition numbers were manually collected and verified
Rank
College
Annual Tuition

#1

Tennessee Tech University

Annual Tuition

$4,148

#2

Delta State University

Annual Tuition

$6,577

#3

Utah State University

Annual Tuition

$7,055

#4

University of North Alabama

Annual Tuition

$7,675

#5

California State University-Dominguez Hills

Annual Tuition

$7,820

#6

Anderson University - SC

Annual Tuition

$8,010

#7

The University of Findlay

Annual Tuition

$8,415

#8

Concordia University - Saint Paul

Annual Tuition

$8,550

#9

California Southern University

Annual Tuition

$8,910

#10

Indiana Institute of Technology

Annual Tuition

$9,090

#11

Campbellsville University

Annual Tuition

$9,372

#12

Oklahoma Wesleyan University

Annual Tuition

$9,390

#13

Ohio Christian University

Annual Tuition

$9,450

#14

Warner University

Annual Tuition

$9,720

#15

Concordia University - Nebraska

Annual Tuition

$9,990

#16

(tie)

McKendree University

Annual Tuition

$10,170

#16

(tie)

Oklahoma Christian University

Annual Tuition

$10,170

#18

Park University

Annual Tuition

$10,608

#19

Bethel University - TN

Annual Tuition

$10,710

#20

Wayland Baptist University

Annual Tuition

$10,800

#21

CUNY John Jay College of Criminal Justice

Annual Tuition

$10,815

#22

University of Saint Mary

Annual Tuition

$11,070

#23

Ashford University

Annual Tuition

$11,169

#24

Ottawa University Online

Annual Tuition

$11,430

#25

University of Wisconsin-Whitewater

Annual Tuition

$11,473