2020 Most Affordable Online Master's in Industrial Engineering Programs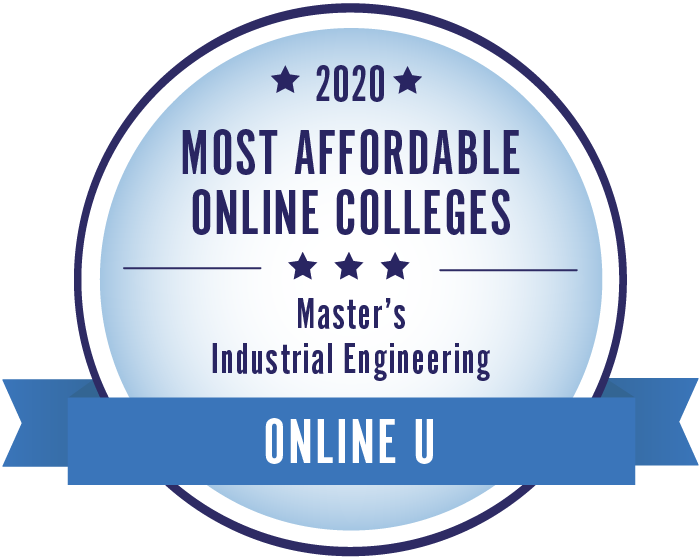 Ranked by affordability, these 25 schools all offer online low-cost master's degrees in industrial engineering. Texas Tech University is the #1 school on the list, offering a tuition rate of $5,670 annually. Classes for Texas Tech's Master of Science in Industrial Engineering program include Computer-Aided Manufacturing, Human Factors in Engineering and Design, and Manufacturing Facilities Planning and Design. Texas A&M University-Kingsville, ranked #2, offers an annual tuition rate of $6,333 for its Master of Science in Industrial Engineering. Each school on this list offers a tuition rate under $23,000 per year.
You can read more about our ranked schools below or browse our rankings of the most affordable online master's programs. View our methodology or learn more about OnlineU.
All tuition numbers were manually collected and verified
| Rank | School | Annual Tuition |
| --- | --- | --- |
| # 1 | Texas Tech University | $5,670 |
| # 2 | Texas A&M University-Kingsville | $6,333 |
| # 3 | Northern Illinois University | $8,185 |
| # 4 | Mississippi State University | $8,313 |
| # 5 | University of Alabama in Huntsville | $9,255 |
| # 6 | Arizona State University | $10,108 |
| # 7 | University of Missouri | $10,290 |
| # 8 | University of Central Florida | $10,422 |
| # 9 | Iowa State University | $10,425 |
| # 10 | University of Florida | $11,040 |
| # 11 | Louisiana Tech University | $11,132 |
| # 12 | Kansas State University | $11,473 |
| # 13 | The University of Tennessee - Knoxville | $12,464 |
| # 14 | Clemson University | $12,960 |
| # 15 | Oklahoma State University-Main Campus | $13,146 |
| # 16 | Oregon State University | $14,145 |
| # 17 | Auburn University | $15,184 |
| # 18 | Georgia Institute of Technology | $16,500 |
| # 19 | Wright State University - Main Campus | $16,875 |
| # 20 | Western New England University | $17,520 |
| # 21 | Missouri University of Science and Technology | $18,000 |
| # 22 | University of Illinois Urbana - Champaign | $19,512 |
| # 23 | New Jersey Institute of Technology | $19,605 |
| # 24 | Purdue University - Main Campus | $20,220 |
| # 25 | North Carolina State University | $22,876 |