2019 Most Affordable Online IT Associate Degrees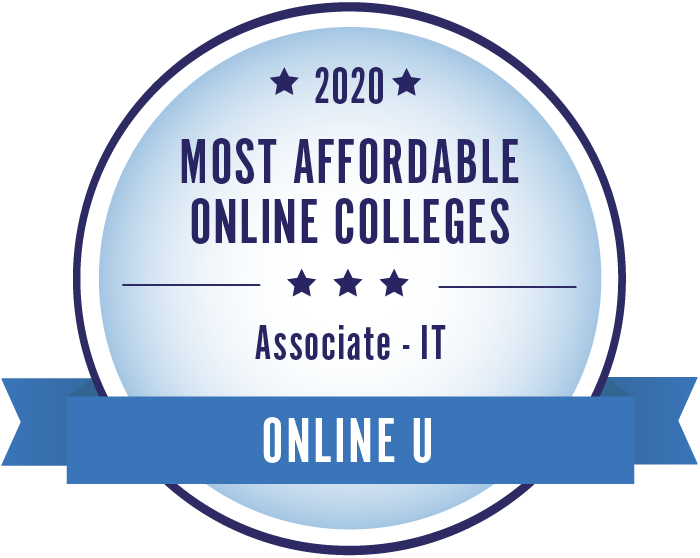 The 24 schools on this list offer the best choices in affordable online associate degrees in information technology. Annual tuition rates at these schools are all under $7,000 per year. Eastern New Mexico University-Ruidoso Campus, the #1 school on this list, offers an AAS degree in Information Systems Cybersecurity with annual tuition of just $2,160. Clovis Community College, ranked second, offers an Associate of Applied Science in Computer Information Systems (IT) for only $2,664 per year. Barton County Community College, Southeastern Technical College, Southwest Wisconsin Technical College, and Spokane Community College fall in the middle of the list - each offering information technology degrees for approximately $4,800 per year.
You can read more about our ranked schools below or browse our 2019 rankings of the most affordable online bachelor's in information technology degrees. View our methodology or learn more about SR Education Group.
All tuition numbers were manually collected and verified
Rank
College
Annual Tuition

#1

Eastern New Mexico University-Ruidoso Campus

$2,160

#2

Clovis Community College

$2,664

#3

Western Nebraska Community College

$3,135

#4

McHenry County College

$3,210

#5

Albany State University

$3,540

#6

Wharton County Junior College

$4,320

#7

Central Community College

$4,752

#8

Barton County Community College

$4,800

#9

Southeastern Technical College

$4,806

#10

Southwest Wisconsin Technical College

$4,831

#11

Spokane Community College

$4,846

#12

Ivy Tech Community College-Central Indiana

$4,947

#13

Metropolitan Community College

$4,992

#14

Northeast Wisconsin Technical College

$5,000

#15

Arkansas State University-Beebe

$5,160

#16

Panola College

$5,190

#17

Normandale Community College

$5,444

#18

Minnesota West Community and Technical College

$5,520

#19

Iowa Western Community College

$5,568

#20

Skagit Valley College

$5,625

#21

Central Lakes College

$5,672

#22

Lake Region State College

$5,850

#23

Hinds Community College

$5,920

#24

Rochester Community and Technical College

$6,015