2020 Most Affordable Online IT Degrees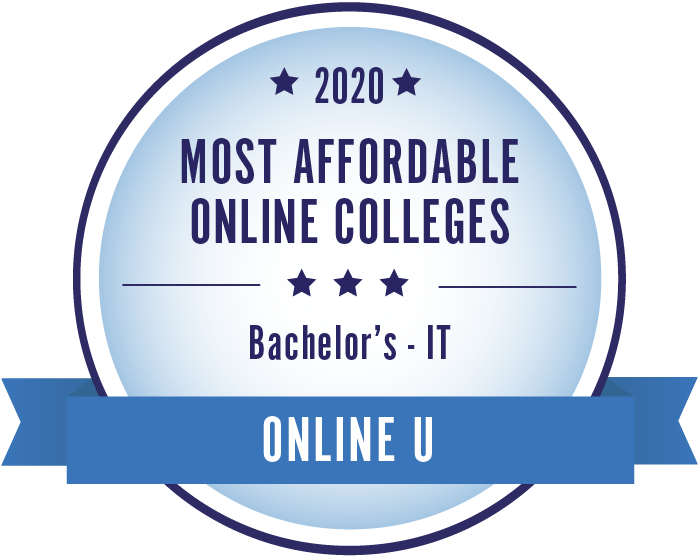 These 24 colleges offer the most affordable online bachelor's in information technology degrees. Ranked #1, Tennessee State University charges $4,200 per year for their BAS in Information Technology. Available courses include Database Management Systems, Managing Information Technology, Managing Software Development, and Seminar in Data Communications. Ranked #2, Great Basin College offers a tuition rate of $4,785 annually.
You can read more about our ranked schools below or browse our rankings of the most affordable online master's in information technology. View our methodology or learn more about OnlineU.
All tuition numbers were manually collected and verified
Rank
School
Annual Tuition

# 1
Tennessee State University

$4,200

# 2
Great Basin College

$4,785

# 3
Albany State University

$5,487

# 4
Kennesaw State University

$5,562

# 5

(tie)

Georgia Southwestern State University

$5,970

# 5

(tie)

University of the Cumberlands

$5,970

# 7
South Texas College

$6,000

# 8
Tarleton State University

$6,044

# 9
Minot State University

$6,087

# 10
Columbus State University

$6,510

# 11
Western Governors University

$6,750

# 12
Fort Hays State University

$6,778

# 13
Broward College

$6,803

# 14
Columbia Southern University

$6,900

# 15
University of the Potomac

$7,785

# 16
American Public University System

$8,100

# 17
Middle Georgia State University

$8,670

# 18

(tie)

Missouri State University

$8,850

# 18

(tie)

University of Arkansas Grantham

$8,850

# 20
Southern New Hampshire University Online

$9,600

# 21
Southern Illinois University - Carbondale

$9,637

# 22
Thomas Edison State University

$9,856

# 23
Strayer University

$9,867

# 24
Utah State University

$10,470