2020 Most Affordable Online Master's in Journalism Programs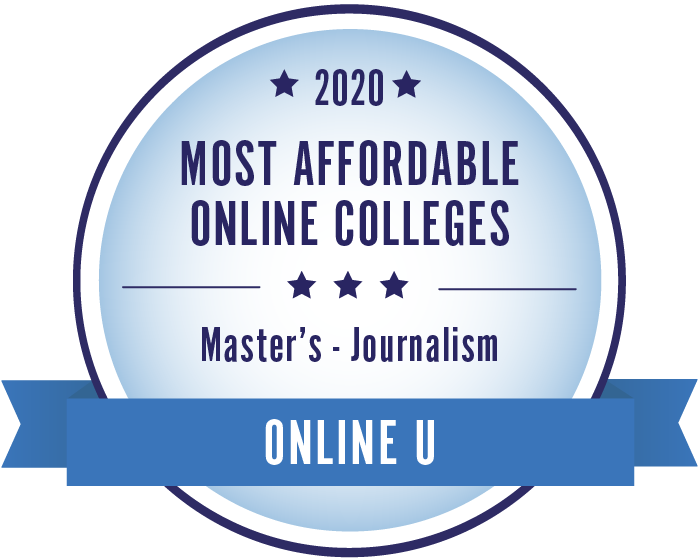 These 15 schools make up the most affordable options for obtaining an online master's degree in journalism, with all of their annual tuition rates priced at less than $28,000. In first place, Marshall University is the most affordable school, with a tuition rate of $3,948. Classes for Marshall University's Master of Arts in Journalism - New Media Studies include History of Mass Communication, JMC Law and Ethics, New Media Cultures, Organizational Storytelling, and Photojournalism. Stephen F. Austin State University comes in second place, with an affordable tuition rate of $6,060 per year.
You can read more about our ranked schools below or browse our rankings of the most affordable online bachelor's in journalism degrees. View our methodology or learn more about OnlineU.
All tuition numbers were manually collected and verified
| Rank | School | Annual Tuition |
| --- | --- | --- |
| # 1 | Marshall University | $3,948 |
| # 2 | Stephen F. Austin State University | $6,060 |
| # 3 | University of Arkansas at Little Rock | $6,511 |
| # 4 | University of Alabama | $6,720 |
| # 5 | South Dakota State University | $7,452 |
| # 6 | Kansas State University | $8,613 |
| # 7 | University of Nebraska - Lincoln | $9,780 |
| # 8 | Regent University Online | $11,700 |
| # 9 | Ball State University | $11,718 |
| # 10 | University of Memphis | $11,849 |
| # 11 | University of Missouri | $13,769 |
| # 12 | Webster University | $14,040 |
| # 13 | Kent State University at Kent | $21,952 |
| # 14 | Academy of Art University | $22,743 |
| # 15 | University of Colorado Boulder | $27,480 |