2020 Most Affordable Online Law Enforcement Degrees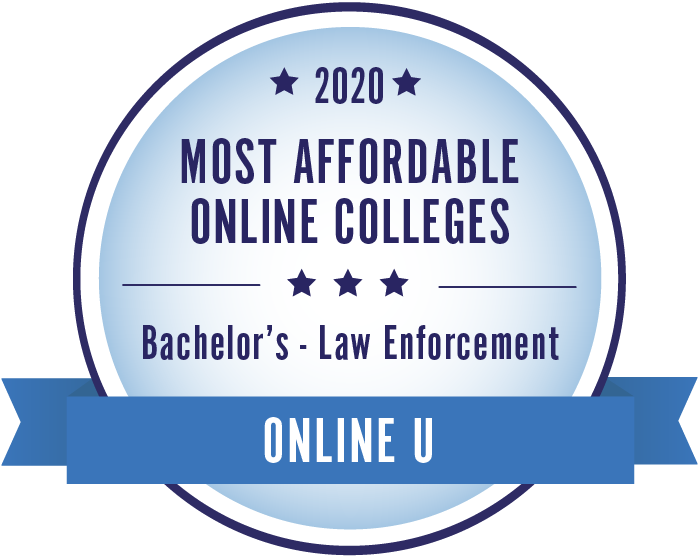 These schools represent the least expensive options for obtaining an online bachelor's degree in law enforcement. Metropolitan State University, ranked #1, offers an online Bachelor of Science in Law Enforcement for only $4,037 per year. Ranked #2, Union College - KY offers a Bachelor of Science in Law Enforcement at a tuition rate of $6,750 annually. All colleges and universities on this list offer tuition rates under $15,000 per year.
You can read more about our ranked schools below or see our Overall Most Affordable Colleges. View our methodology or learn more about OnlineU.
All tuition numbers were manually collected and verified
| Rank | School | Annual Tuition |
| --- | --- | --- |
| # 1 | Metropolitan State University | $4,037 |
| # 2 | Union College - KY | $6,750 |
| # 3 | Columbia Southern University | $6,900 |
| # 4 | American Public University System | $8,100 |
| # 5 | Bemidji State University | $8,758 |
| # 6 | Southeast Missouri State University | $9,000 |
| # 7 | Western Illinois University | $9,179 |
| # 8 | Southern New Hampshire University Online | $9,600 |
| # 10 | Truett McConnell University | $10,850 |
| # 11 | SUNY College of Technology at Canton | $10,943 |
| # 12 | Indiana State University | $11,656 |
| # 13 | Missouri Western State University | $11,820 |
| # 14 | Regent University Online | $11,850 |
| # 15 | Trine University Online | $11,970 |
| # 16 | Eastern Kentucky University | $12,270 |
| # 17 | Park University | $12,450 |
| # 18 | Middle Tennessee State University | $13,500 |
| # 19 | Bellevue University | $13,600 |
| # 20 | Concordia University - Texas | $13,800 |
| # 21 | Oregon State University | $13,905 |