2020 Most Affordable Master's in Library Science Online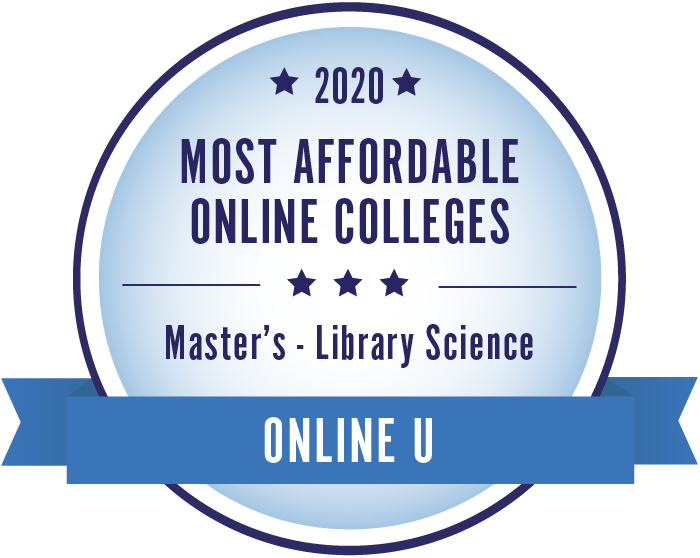 All 24 of these colleges and universities offer affordable online master's in library science programs. Northeastern State University, our top-ranked school, has the lowest tuition on the list at only $4,267 per year. Valdosta State University, ranked #2, has an annual tuition rate of $5,860 for their Master of Library and Information Science, offering classes such as Cataloging and Classification, Electronic Resources in the Library, Information Sources and Services, and Management of Libraries and Information Centers.
You can read more about our ranked schools below or browse our rankings of the most affordable online master's programs. View our methodology or learn more about OnlineU.
All tuition numbers were manually collected and verified
Rank
School
Annual Tuition

# 1
Northeastern State University

$4,267

# 2
Valdosta State University

$5,860

# 3
University of Central Missouri

$6,220

# 4
Trevecca Nazarene University

$6,525

# 5
Southern Arkansas University

$6,600

# 6
Minnesota State University at Mankato

$7,266

# 7
University of Alabama

$7,560

# 8
University of Missouri

$7,720

# 9
University of Southern Mississippi

$8,264

# 10
Texas Woman's University

$8,379

# 11
Old Dominion University

$8,925

# 12
Sam Houston State University

$9,283

# 13
University of North Carolina at Greensboro

$10,004

# 14
Clarion University

$10,026

# 15

(tie)

SUNY at Albany

$10,170

# 15

(tie)

University at Buffalo

$10,170

# 17
San Jose State University

$10,191

# 18
University of North Texas

$12,146

# 19
University of Kentucky

$12,330

# 20
University of South Carolina-Columbia

$12,460

# 21
Rutgers University

$13,248

# 22
Middle Tennessee State University

$13,428

# 23
University of Wisconsin-Milwaukee

$14,400

# 24
Dominican University

$15,300