2018 Most Affordable Online Colleges for Library Science Degrees
80%

of users found this page helpful
Was this page helpful?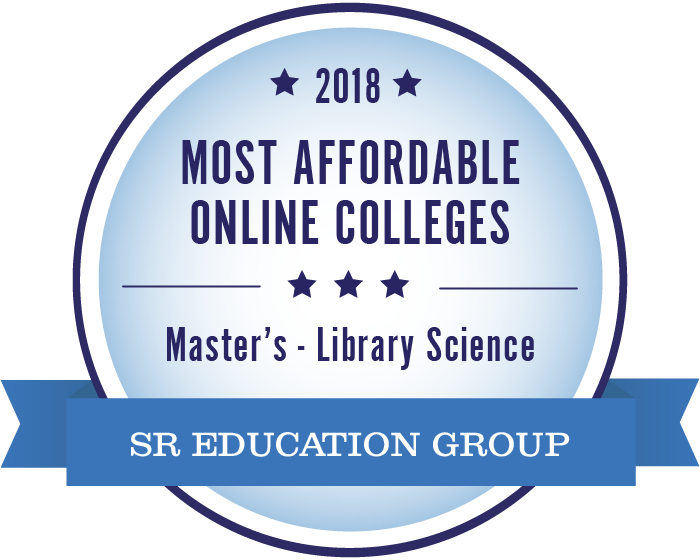 Students seeking affordable online master's degrees in library science will find exceptional value in these 23 schools. The University of Central Missouri is ranked #4 with an annual tuition of $6,124, offering diverse classes such as action research in school libraries and library media administration. Clarion University, ranked #23 with an annual tuition of $9,720, offers many different specializations within its online MS in Library Science program, including information access, management of information agencies, and school library media.
You can read more about our ranked schools below or browse our 2018 rankings of the most affordable online master's programs. View our methodology or learn more about SR Education Group.
All tuition numbers were manually collected and verified
Rank
College
Annual Tuition

#1

Georgia College & State University

Annual Tuition

$5,184

#2

University of West Georgia

Annual Tuition

$5,616

#3

East Central University

Annual Tuition

$5,988

#4

University of Central Missouri

Annual Tuition

$6,124

#5

Marshall University

Annual Tuition

$6,318

#6

University of Alabama

Annual Tuition

$6,750

#7

Valley City State University

Annual Tuition

$6,915

#8

Clayton State University

Annual Tuition

$6,930

#9

University of Colorado Denver

Annual Tuition

$7,220

#10

Jacksonville State University

Annual Tuition

$7,258

#11

University of West Alabama

Annual Tuition

$7,293

#12

Minnesota State University at Mankato

Annual Tuition

$7,341

#13

University of South Alabama

Annual Tuition

$7,500

#14

McDaniel College

Annual Tuition

$7,840

#15

Southern Connecticut State University

Annual Tuition

$7,987

#16

Eastern Kentucky University

Annual Tuition

$8,500

#17

Northwestern State University of Louisiana

Annual Tuition

$8,550

#18

Sam Houston State University

Annual Tuition

$8,705

#19

University of Nebraska at Kearney

Annual Tuition

$9,036

#20

Saint Cloud State University

Annual Tuition

$9,475

#21

University of North Carolina at Greensboro

Annual Tuition

$9,619

#22

Clarion University

Annual Tuition

$9,720

#23

Plymouth State University

Annual Tuition

$10,115