2018 Most Affordable Online Colleges for an Associate in Management
0%

of users found this page helpful
Was this page helpful?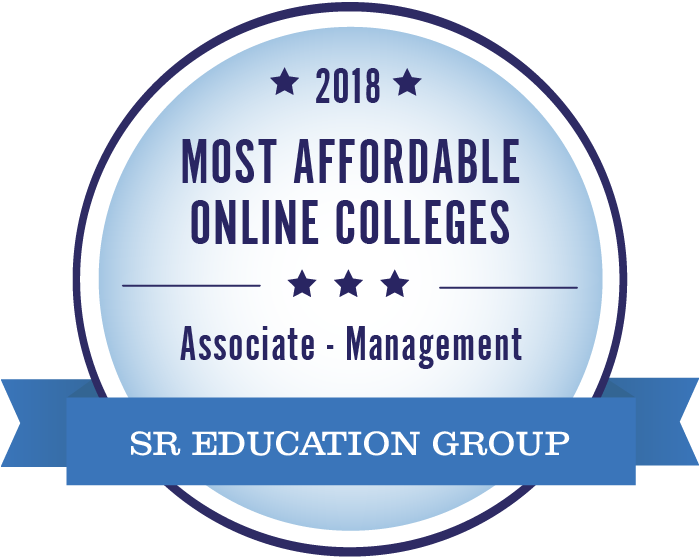 The following online colleges represent the most affordable online schools offering associate degrees in management. Of the 25 schools listed below, Cossatot Community College of the University of Arkansas comes in first place. With an annual tuition rate of $3,150, Cossatot's AAS in Business Management is the most affordable option on this list. All schools on this list have annual tuition rates less than $11,000 and six schools have rates under $5,000.
You can read more about our ranked schools below or browse our 2018 rankings of the most affordable online bachelor's in management degrees. View our methodology or learn more about SR Education Group.
All tuition numbers were manually collected and verified
Rank
College
Annual Tuition

#1

Cossatot Community College of the University of Arkansas

Annual Tuition

$3,150

#2

McHenry County College

Annual Tuition

$3,570

#3

Northeast Community College

Annual Tuition

$3,960

#4

Lakeshore Technical College

Annual Tuition

$4,545

#5

Williston State College

Annual Tuition

$4,696

#6

NorthWest Arkansas Community College

Annual Tuition

$4,930

#7

Northeast Wisconsin Technical College

Annual Tuition

$5,000

#8

Atlanta Technical College

Annual Tuition

$5,261

#9

Southeast Technical Institute

Annual Tuition

$5,406

#10

Dawson Community College

Annual Tuition

$5,735

#11

St Cloud Technical and Community College

Annual Tuition

$5,785

#12

Iowa Lakes Community College

Annual Tuition

$6,195

#13

Marion Technical College

Annual Tuition

$6,302

#14

Baltimore City Community College

Annual Tuition

$6,720

#15

Laramie County Community College

Annual Tuition

$6,768

#16

Mayville State University

Annual Tuition

$6,823

#17

Southwest Wisconsin Technical College

Annual Tuition

$6,873

#18

Vincennes University

Annual Tuition

$7,583

#19

Mercer County Community College

Annual Tuition

$8,184

#20

Robeson Community College

Annual Tuition

$8,448

#21

State Fair Community College

Annual Tuition

$8,910

#22

Huntington Junior College

Annual Tuition

$9,000

#23

Southwest Tennessee Community College

Annual Tuition

$9,120

#24

Pennsylvania Highlands Community College

Annual Tuition

$9,450

#25

Ohio Christian University

Annual Tuition

$10,800