2018 Most Affordable Online Colleges Offering Master's Degrees
56%

of users found this page helpful
Was this page helpful?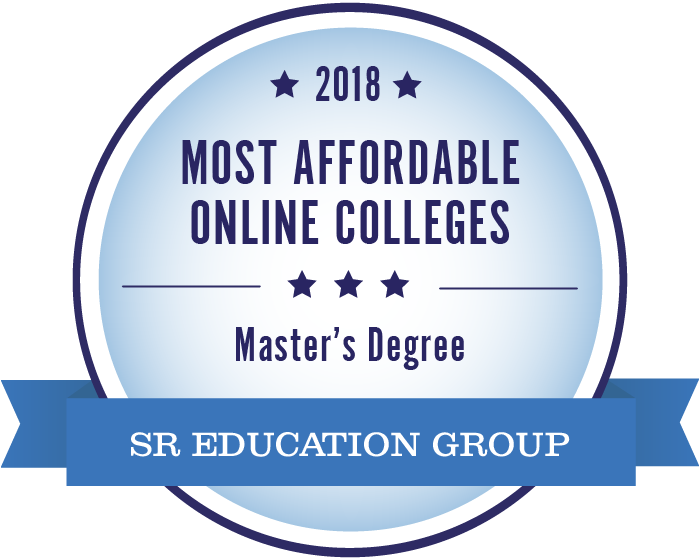 View Rankings by Subject
These 25 schools offer the most affordable online master's programs of 2018 based on research by SR Education Group. Georgia Institute of Technology tops the list with a tuition rate of $1,700 per year for an M.S. in Computer Science. Ranked third, Fort Hays State University stands out for the variety of online master's degree offerings; students can choose from over 30 online master's options at an affordable price. Every school on the list has an annual tuition of $6,000 or less and offers at least 10 online master's degrees. Affordable master's degrees are available across a wide span of subjects including teaching, business administration, engineering, public administration, and computer science.
You can browse our 57 program specific master's rankings below or read more about our ranked schools. View our methodology or learn more about SR Education Group.
All tuition numbers were manually collected and verified
Rank
College
Annual Tuition
Online Master's Degrees

#1

Georgia Institute of Technology

Annual Tuition

$1,700

Online Master's Degrees

25

#2

Amberton University

Annual Tuition

$3,975

Online Master's Degrees

12

#3

Fort Hays State University

Annual Tuition

$4,210

Online Master's Degrees

34

#4

Missouri State University

Annual Tuition

$4,275

Online Master's Degrees

14

#5

Valdosta State University

Annual Tuition

$4,395

Online Master's Degrees

28

#6

Arkansas State University

Annual Tuition

$4,410

Online Master's Degrees

21

#7

University of Arkansas at Little Rock

Annual Tuition

$4,596

Online Master's Degrees

16

#8

Graceland University

Annual Tuition

$4,670

Online Master's Degrees

13

#9

University of Arkansas

Annual Tuition

$4,791

Online Master's Degrees

36

#10

North Dakota State University - Main Campus

Annual Tuition

$4,827

Online Master's Degrees

14

#11

Columbus State University

Annual Tuition

$4,935

Online Master's Degrees

21

#12

University of Central Missouri

Annual Tuition

$5,103

Online Master's Degrees

38

#13

Iowa State University

Annual Tuition

$5,120

Online Master's Degrees

29

#14

Marshall University

Annual Tuition

$5,265

Online Master's Degrees

21

#15

Southeast Missouri State University

Annual Tuition

$5,303

Online Master's Degrees

27

#16

Saint Joseph's College of Maine

Annual Tuition

$5,325

Online Master's Degrees

24

#17

California State University-Dominguez Hills

Annual Tuition

$5,346

Online Master's Degrees

22

#18

Delta State University

Annual Tuition

$5,617

Online Master's Degrees

20

#19

University of Alabama

Annual Tuition

$5,625

Online Master's Degrees

33

#20

Clemson University

Annual Tuition

$5,670

Online Master's Degrees

15

#21

Jacksonville State University

Annual Tuition

$5,730

Online Master's Degrees

26

#22

Holy Apostles

Annual Tuition

$5,760

Online Master's Degrees

22

#23

Texas Tech University

Annual Tuition

$5,850

Online Master's Degrees

45
#24

(tie)

Charleston Southern University

Annual Tuition

$6,000

Online Master's Degrees

19
#24

(tie)

Clarks Summit University

Annual Tuition

$6,000

Online Master's Degrees

28
Most Affordable Online Master's Programs by Subject