2019 Most Affordable Online Colleges for Mathematics Degrees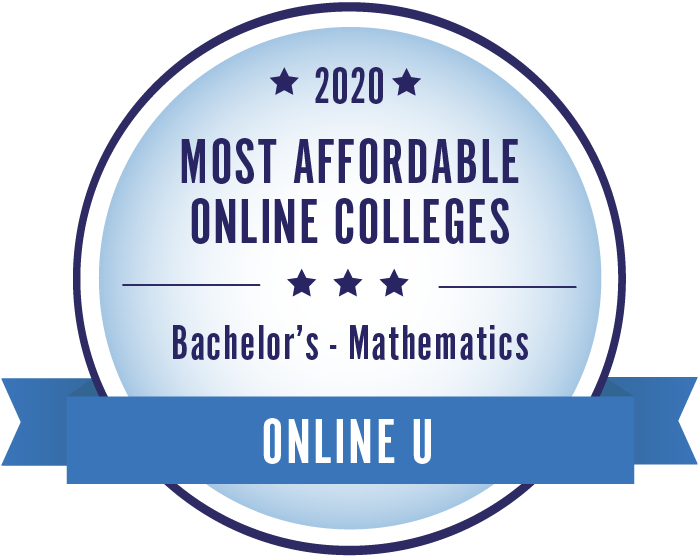 These 15 schools are the most affordable universities offering an online bachelor's degree in mathematics. Each one has an annual tuition rate of less than $20,000. At #1, American Public University System offers online degrees in several mathematics concentrations, including Statistics, Operations Research, and Applied Mathematics. Their annual tuition rate is $8,100. Chadron State College comes in at #2 with a tuition of $8,370 per year, and offers a Bachelor of Science in mathematics.
You can read more about our ranked schools below or browse our 2019 rankings of the most affordable online master's in mathematics programs. View our methodology or learn more about SR Education Group.
All tuition numbers were manually collected and verified
Rank
College
Annual Tuition

#1

American Public University System

$8,100

#2

Chadron State College

$8,370

#3

Mayville State University

$9,440

#4

Southern New Hampshire University Online

$9,600

#5

Indiana University - East

$9,640

#6

Thomas Edison State University

$9,967

#7

Northern State University

$10,201

#8

SUNY Empire State College

$10,633

#9

Indiana Wesleyan University Online - Adult Education

$11,250

#10

University of Illinois at Springfield

$12,105

#11

Bellevue University

$13,280

#12

Stevenson University

$13,500

#13

Northwest Christian University

$14,725

#14

Ottawa University Online

$15,469

#15

Mercy College

$18,400