2019 Most Affordable Online Master's in Mathematics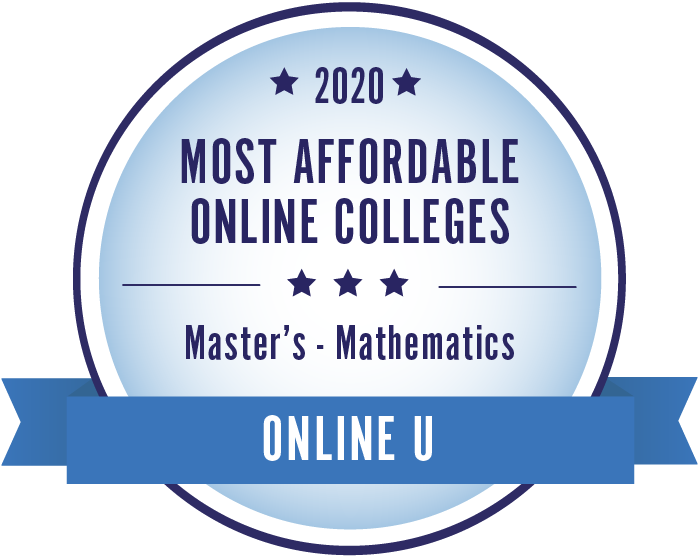 The following 20 schools offer low-cost online master's degrees in mathematics, with tuition ranging from $6,080 to $24,645. Four schools have tuition under $10,000 per year. Many schools offer a variety of programs, from pure mathematics at The University of Texas - Rio Grande Valley (tuition of $13,189 per year) to applied statistics at the Rochester Institute of Technology (tuition of $16,215). This list includes prestigious universities, such as Johns Hopkins University and University of Washington - Seattle, both with annual tuitions under $24,000.
You can read more about our ranked schools below or browse our 2019 rankings of the most affordable online bachelor's in mathematics degrees. View our methodology or learn more about SR Education Group.
All tuition numbers were manually collected and verified
Rank
College
Annual Tuition

#1

Central Methodist University

$6,080

#2

Marshall University

$6,584

#3

University of Idaho

$7,800

#4

California State University-Fullerton

$8,304

#5

University of Kansas

$10,005

#6

The University of Tennessee - Knoxville

$10,515

#7

Kansas State University

$11,212

#8

Western Kentucky University

$11,312

#9

Florida Tech

$11,655

#10

University of Kentucky

$12,580

#11

The University of Texas - Rio Grande Valley

$13,189

#12

University of Houston

$15,079

#13

Rochester Institute of Technology

$16,215

#14

Emporia State University

$16,274

#15

University of Washington - Seattle

$17,550

#16

Texas A&M University-College Station

$18,548

#17

North Carolina State University

$18,675

#18

Johns Hopkins University

$21,250

#19

Shawnee State University

$21,954

#20

Colorado State University-Fort Collins

$24,645