2018 Most Affordable Online Colleges for Mathematics Degrees
100%

of users found this page helpful
Was this page helpful?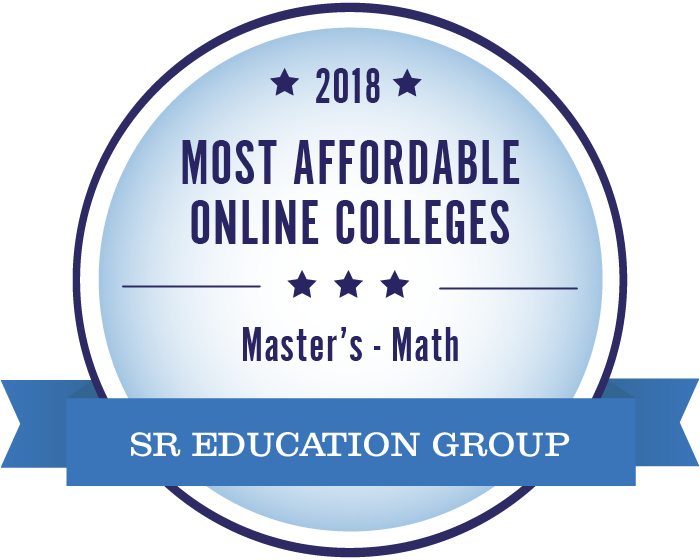 These 17 online schools offer low-cost master's degrees in mathematics for less than $25,000 a year. Eleven of these schools have annual tuition rates under $15,000. The Central Methodist University, ranked #1, offers a competitive tuition rate at $6,080 for its Master of Science in Mathematics degree. University of Missouri comes in second place with an annual tuition rate of .
You can read more about our ranked schools below or browse our 2018 rankings of the most affordable online bachelor's in mathematics degrees. View our methodology or learn more about SR Education Group.
All tuition numbers were manually collected and verified
Rank
College
Annual Tuition

#1

Central Methodist University

Annual Tuition

$6,080

#2

University of Missouri

Annual Tuition

$6,663

#3

California University of Pennsylvania

Annual Tuition

$7,395

#4

Emporia State University

Annual Tuition

$7,990

#5

The University of Texas - Rio Grande Valley

Annual Tuition

$9,981

#6

Western Kentucky University

Annual Tuition

$10,605

#7

Lock Haven University

Annual Tuition

$11,250

#8

Pennsylvania State University-World Campus

Annual Tuition

$12,315

#9

California State University-Fullerton

Annual Tuition

$13,029

#10

University of Kansas

Annual Tuition

$14,206

#11

Texas A & M University-College Station

Annual Tuition

$14,673

#12

University of Houston

Annual Tuition

$15,317

#13

Rochester Institute of Technology

Annual Tuition

$15,525

#14

North Carolina State University

Annual Tuition

$16,980

#15

University of Idaho

Annual Tuition

$21,510

#16

Fairleigh Dickinson University-Metropolitan Campus

Annual Tuition

$22,185

#17

Colorado State University-Fort Collins

Annual Tuition

$23,932