2018 Most Affordable Online Colleges for MBA Programs
76%

of users found this page helpful
Was this page helpful?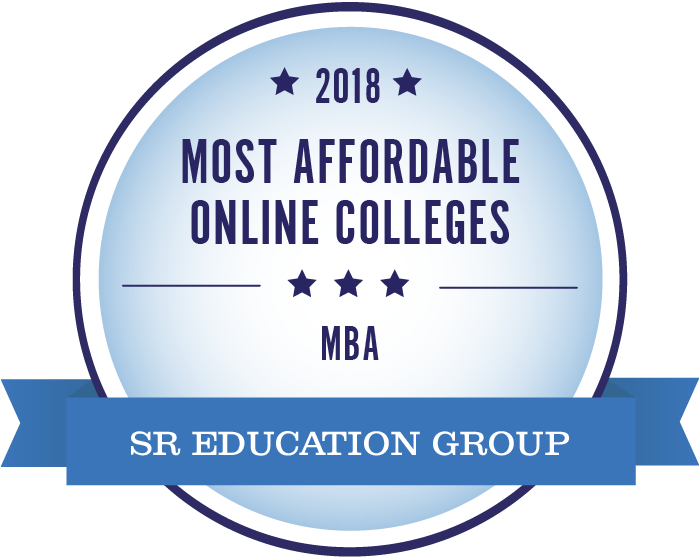 All 23 of these schools offer affordable online MBA programs for less than $8,000 per year. Missouri State University, the most affordable school on this list, offers a Master of Business Administration at an annual tuition rate of $4,845. Students looking to specialize their MBA program can benefit from the four concentrations offered by the University of Central Arkansas: finance, health care administration, information management, and international business. Tuition for the online MBA at University of Central Arkansas is $4,875 per year.
You can read more about our ranked schools below or browse our 2018 rankings of the most affordable online master's programs. View our methodology or learn more about SR Education Group.
All tuition numbers were manually collected and verified
Rank
College
Annual Tuition

#1

Missouri State University

Annual Tuition

$4,845

#2

University of Central Arkansas

Annual Tuition

$4,875

#3

Wayne State College

Annual Tuition

$5,231

#4

Henderson State University

Annual Tuition

$5,265

#5

Chadron State College

Annual Tuition

$5,850

#6

William Woods University

Annual Tuition

$5,875

#7

Southeast Missouri State University

Annual Tuition

$6,009

#8

University of the Cumberlands

Annual Tuition

$6,300

#9

Western Illinois University

Annual Tuition

$6,351

#10

Western Governors University

Annual Tuition

$6,500

#11

Delta State University

Annual Tuition

$6,577

#12

University of Alaska Fairbanks

Annual Tuition

$6,660

#13

Fort Hays State University

Annual Tuition

$6,800

#14

(tie)

Mississippi State University

Annual Tuition

$6,840

#14

(tie)

University of Sioux Falls

Annual Tuition

$6,840

#16

Alcorn State University

Annual Tuition

$6,888

#17

California State University-Dominguez Hills

Annual Tuition

$6,900

#18

American Public University System

Annual Tuition

$7,000

#19

Southern Arkansas University

Annual Tuition

$7,005

#20

John Brown University

Annual Tuition

$7,140

#21

Dakota Wesleyan University

Annual Tuition

$7,200

#22

University of West Alabama

Annual Tuition

$7,293

#23

Lamar University

Annual Tuition

$7,344