2019 Most Affordable Military-Friendly Online Colleges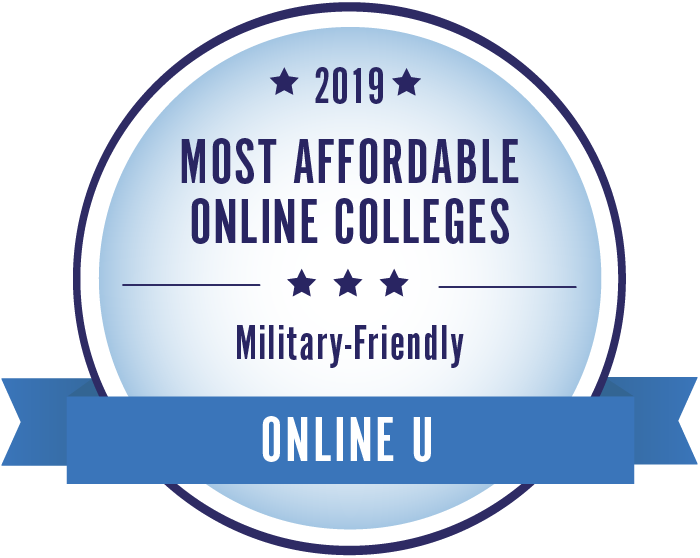 These 24 schools represent the most affordable military-friendly online schools of 2019, according to research conducted by OnlineU. They were identified as being military-friendly based on their participation in the government Tuition Assistance program, as well as their strong military communities, demonstrated commitment to supporting military-affiliated online students, and flexible learning requirements that are compatible with military-affiliated students' schedules and lifestyles. Ranked #1, offers an exceptionally affordable tuition rate of , and 23 of the schools have annual tuitions under $15,000.
You can read more about our ranked schools below or view our overall most affordable colleges. View our methodology or learn more about OnlineU.