2019 Most Affordable Online MSW Programs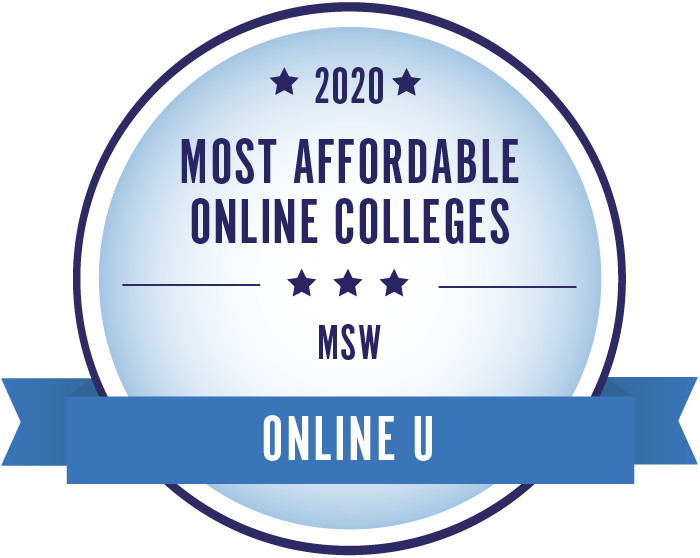 All 25 of these schools offer inexpensive options for online MSW programs. University of Missouri offers the lowest tuition, at $6,384 per year. University of North Dakota ranks #2, offering a Master of Social Work program both for those who hold a BSW and for those who do not. Tuition for UND's MSW is $7,273 per year. Boston University, ranked #13, offers five different degree options for $12,375 per year.
You can read more about our ranked schools below or browse our 2019 rankings of the most affordable online master's programs. View our methodology or learn more about SR Education Group.
All tuition numbers were manually collected and verified
Rank
College
Annual Tuition

#1

University of Missouri

$6,384

#2

University of North Dakota

$7,273

#3

University of Central Florida

$7,311

#4

Humboldt State University

$7,650

#5

University of South Dakota

$8,116

#6

University of Iowa

$8,160

#7

University of Alabama

$8,274

#8

Boise State University

$9,405

#9

Capella University

$9,874

#10

California State University-San Bernardino

$11,136

#11

Western Kentucky University

$12,019

#12

University of Maine

$12,054

#13

Boston University

$12,375

#14

University of Arkansas

$12,605

#15

University at Buffalo

$13,080

#16

Western New Mexico University

$13,204

#17

Our Lady of the Lake University

$13,605

#18

Colorado State University-Fort Collins

$13,780

#19

The University of Texas - Rio Grande Valley

$14,666

#20

Sacred Heart University

$15,000

#21

University of Northern Iowa

$15,270

#22

University of South Florida - Main Campus

$15,864

#23

Salisbury University

$16,065

#24

Indiana Wesleyan University Online - Adult Education

$16,995

#25

Edinboro University of Pennsylvania

$17,040