2019 Most Affordable Online Colleges with Open Admissions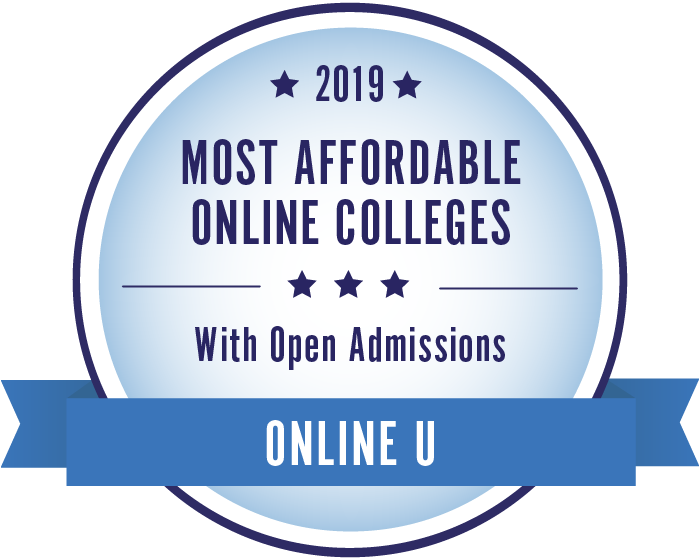 The 25 schools on this list are the most affordable online colleges with open admissions. These schools, also called open enrollment colelges, have unselective admissions policies that provide students with the opportunity to access higher education if they meet the college's open admissions criteria. Usually, the requirements are finishing high school or receiving a GED, but they may also include passing an uncompetitive GPA or test score benchmark. All of the colleges on this list have tuition rates under $14,000 and offer a variety of online bachelor's degrees. The two colleges tied for first place, South Texas College and God's Bible School and College, cost just $6,000 per year.
You can read more about our ranked schools below. View our methodology or learn more about OnlineU.
All tuition numbers were manually collected and verified
Rank
School
Annual Tuition

# 1

(tie)

God's Bible School and College

$6,000

# 1

(tie)

South Texas College

$6,000

# 3
Western Governors University

$6,380

# 4
Weber State University

$8,100

# 5
Briar Cliff University

$8,300

# 6
Chadron State College

$8,370

# 7

(tie)

Peru State College

$8,670

# 7

(tie)

Wayne State College

$8,670

# 9
University of Maine at Augusta

$8,730

# 10
Montana State University - Billings

$8,969

# 11
Wiley College

$9,849

# 12
SUNY Empire State College

$10,633

# 13
Granite State College

$10,650

# 14
Wilmington University

$11,160

# 15
Columbia College

$11,250

# 16
Washburn University

$11,340

# 17
Missouri Western State University

$11,625

# 18

(tie)

Amridge University

$12,000

# 18

(tie)

Baker College Online

$12,000

# 18

(tie)

Kent State University at Ashtabula

$12,000

# 18

(tie)

Kent State University at Salem

$12,000

# 18

(tie)

Touro University Worldwide

$12,000

# 23
University of Northwestern Ohio

$12,375

# 24
Ohio Christian University

$12,690

# 25
Rogers State University

$13,144