2018 Most Affordable Online Colleges for a Master's in Project Management
0%

of users found this page helpful
Was this page helpful?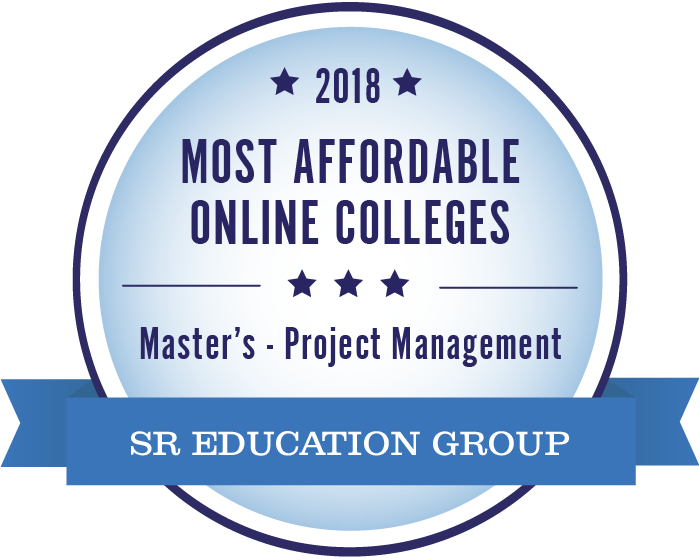 These 24 online colleges and universities offer low-cost master's degrees in project management. Troy University, ranked #1 on the list offers a Master of Science in Management degree with a concentration in project management at an affordable rate of $7,410 per year. University of North Alabama offers the most affordable MBA program with a project management concentration on this list with a tuition rate of $7,675 annually. All schools on this list have tuition rates under $15,000.
You can read more about our ranked schools below or browse our 2018 rankings of the most affordable online bachelor's in project management degrees. View our methodology or learn more about SR Education Group.
All tuition numbers were manually collected and verified
Rank
College
Annual Tuition

#1

Troy University

Annual Tuition

$7,410

#2

University of North Alabama

Annual Tuition

$7,675

#3

Fayetteville State University

Annual Tuition

$8,239

#4

Granite State College

Annual Tuition

$8,400

#5

Mississippi State University

Annual Tuition

$8,658

#6

Sam Houston State University

Annual Tuition

$8,842

#7

California Southern University

Annual Tuition

$8,910

#8

Embry-Riddle Aeronautical University-Worldwide

Annual Tuition

$9,600

#9

Montana Tech of the University of Montana

Annual Tuition

$9,939

#10

Oklahoma Christian University

Annual Tuition

$10,170

#11

Avila University

Annual Tuition

$10,621

#12

Wayland Baptist University

Annual Tuition

$10,800

#13

Lakeland University

Annual Tuition

$10,890

#14

Saint Mary's University of Minnesota

Annual Tuition

$10,980

#15

Ashford University

Annual Tuition

$11,169

#16

Charleston Southern University

Annual Tuition

$11,250

#17

University of Hartford

Annual Tuition

$11,815

#18

Elmhurst College

Annual Tuition

$12,675

#19

Saint Leo University Online

Annual Tuition

$12,960

#20

National University

Annual Tuition

$13,312

#21

(tie)

New England College

Annual Tuition

$14,280

#21

(tie)

The Sage Colleges

Annual Tuition

$14,280

#23

Lewis University

Annual Tuition

$14,310

#24

Strayer University

Annual Tuition

$14,706